Meet the designer – Rosie Nottage
Local to Bath garden designer
Rosie began the practice in London in 2009 and moved back to Bath in 2013.  Many clients have moved with Rosie as she designed their central London homes and are now creating landscapes for them in rural homes as they escape the madding crowds.  
Rosie is based in Bath but the studio brings together a strong team who work remotely – their landscape architect is based in the south of France, one designer is in Peterborough, one in Brighton… this nimble structure means the team can work efficiently and manage lots of projects at once.  
Rosie has worked closely with Selby Landscapes for five years in Bath. See some of our projects on our Houzz profile.
What drew you to the garden design profession?
My degree was in Plant Science and I fancied being a plant hunter, travelling around rainforests bringing rare and exotic medicinal plants back for big pharma.  Life got in the way and I found myself running events about architecture at a desk covered in plants.  In 2009 I spent a month travelling and soul searching and found all my photos were of plants – I resolved to make plants my work and did a Diploma in garden design.  I won a competition half way through the Diploma and set about designing and building gardens in London.  Five years later I felt the homeward tug and relocated back to Bath, where I have focussed on design and overseeing and have trusted Sam with the building side of creating a garden.
What sets you apart from other designers?
I have laid patios as well as drawn them and am well versed in plants as well as materials.  This means when I am on site I understand the intricacies of building a garden and can work with both our client and our team to find solutions when the inevitable unforeseen niggles pop up.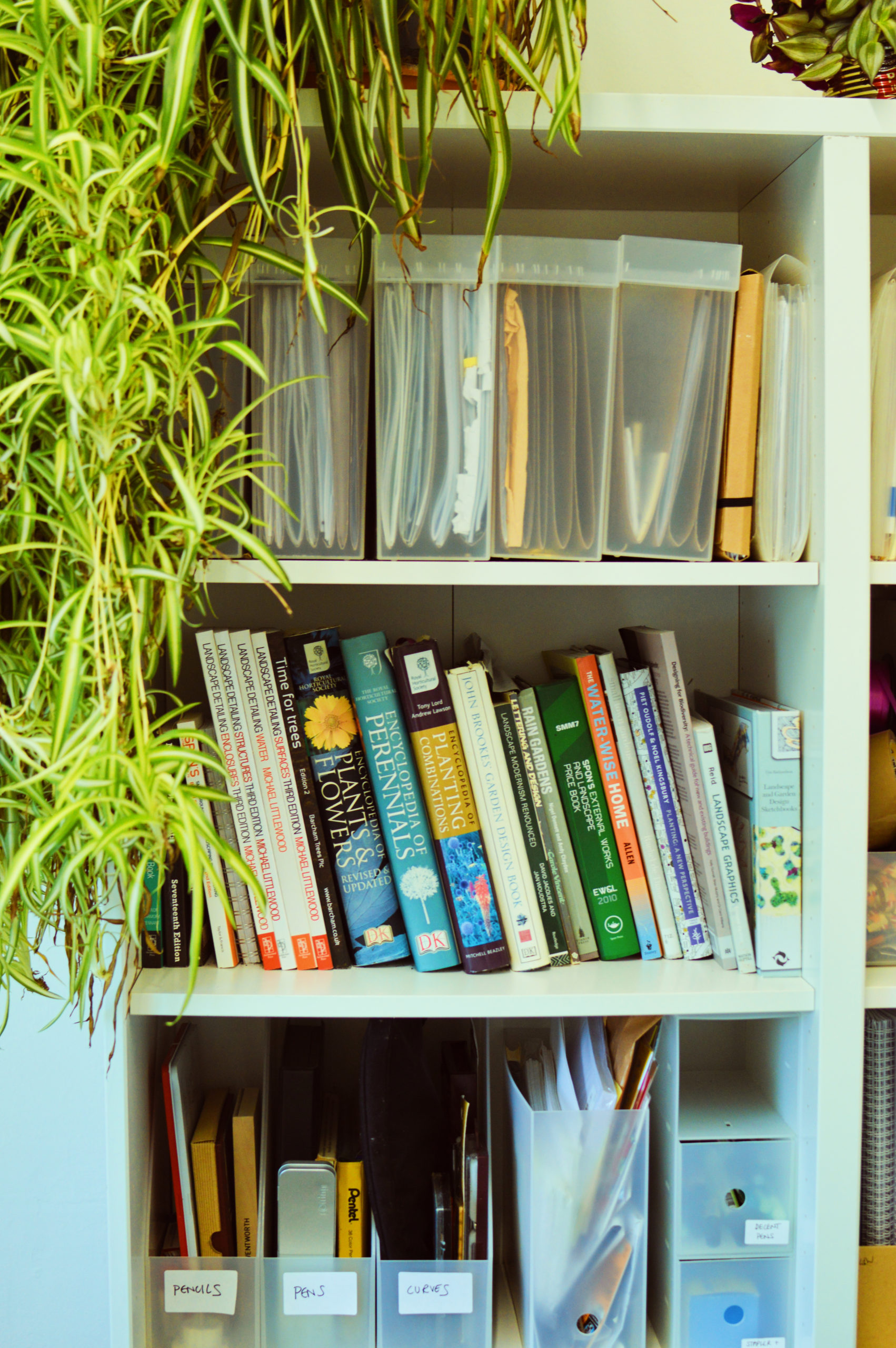 How do you spend your time at work?
No two days are the same, which is why I love my job.  We typically have 10-15 projects in commission at once so my time is split between site visits, sketching initial ideas in the studio, researching materials, and visiting nurseries to source plants and trees and presenting designs.  One part of the build process I haven't quite managed to step away from is planting, at least once a fortnight my sleeves are rolled up and my hands in the soil.   
What do you most enjoy about your work?
Gardens are for people and the relationship between designer and client is an intimate one.  Creating a new garden for a family can change the way they live and I love getting to know our clients and their children – we stay a part of their lives for decades as they move home.  I love seeing our clients delight in their gardens.
When you first plan a garden design, what do you start with?
The people.  Gardens are places to thrive and should be easy – understanding how much time someone will spend in the space, how they want it to change through the year, how they eat and who with, how they cook, how they relax… all these things are fundamental to creating a great garden.   Next comes the sun and the aspect, then the soil.
Does your approach to garden design change over time?
There are themes that come and go in garden briefs which we have seen change over time, but I like to think our approach has remained rigorously client focussed, with an ambition to do a really good job for our clients with every project.
How important is garden maintenance when it comes to looking after a garden?
Maintenance is vital.  There is a great lack of qualified people who can prune, tend perennials and work with a garden as it develops – if only school leavers could see what a rewarding career it can be.  We work with some treasured gardeners in Bath and we know how important it is to plan for maintenance from the outset.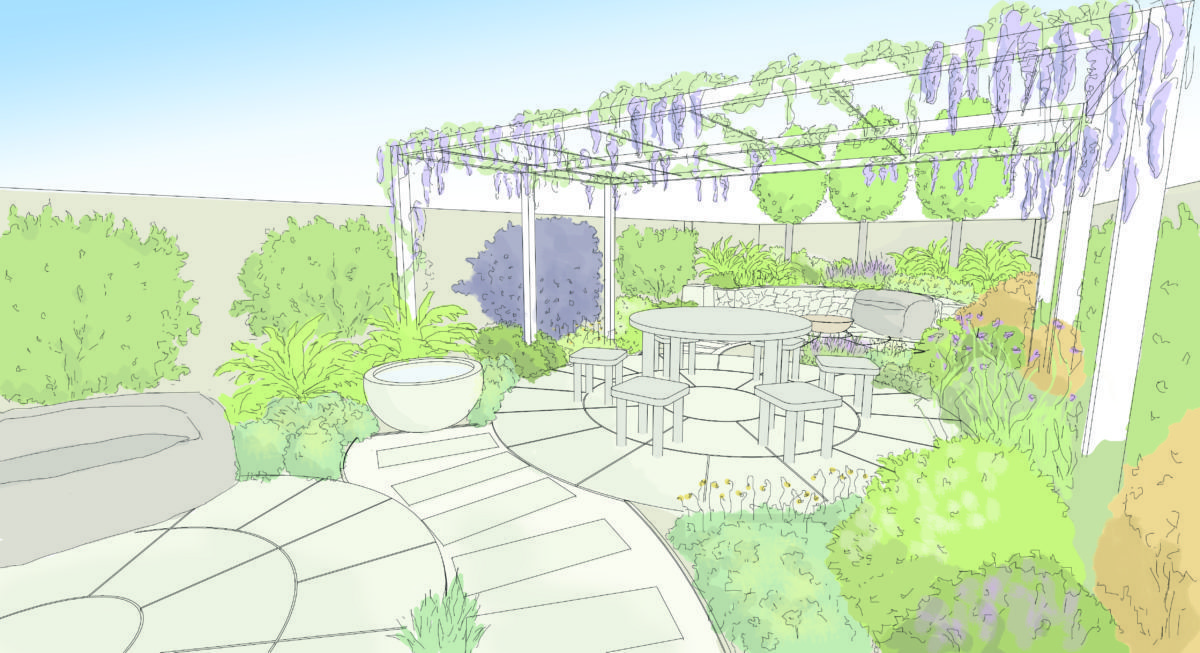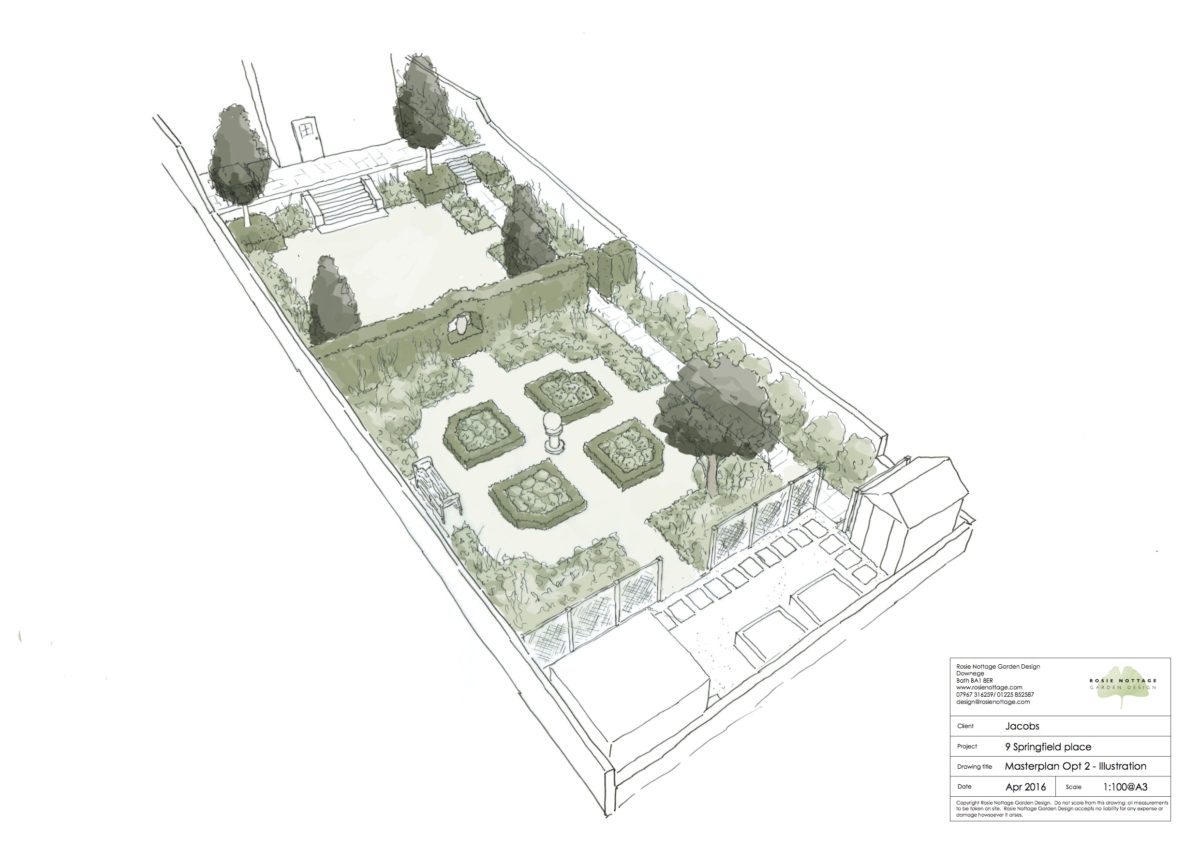 What do you enjoy the most about working in Bath and the Somerset area?
Our historic setting.  I grew up in Bath and have always loved the stone, the proportions and the architecture.  It's a joy to be able to work in the nooks and crannies of our Georgian buildings creating spaces which are elegant and look like they have always been there.
What is your favourite tool as a designer?
My Blackwing pencils, closely followed by my golden spade.   
What plants do you have in your garden and are these your favourite?
Loads! That is very hard to answer.  I recently moved house so have experienced the joy of replanting new beds… so yes, I live with my favourites.  I love things which are unusual, which make me smile and remember the person who gave them to me, and which have drama.  Top three at the moment I would say are ginger rosemary (it tastes completely of both), Melianthus major for its longevity and the Allium 'Summer Drummer' bulbs I have just planted.  I saw them towering 2m tall at the American Museum and can't wait to see them shooting up in my little garden.
Do you have any favourite or memorable gardens that you have designed?
We created a garden in Dorset for a family to remember a young son, I think that garden had the greatest impact emotionally on me.  Another favourite garden is one we built on Sydney Buildings, it went from an exposed lawn to a private sun trap and is one of my favourite places to feel the sun on my face.
Many thanks to Rosie for agreeing to be interviewed. Rosie is one of several local garden designers we have forged close relationships with. If you would like to contact Rosie Nottage, she can be reached on the details below:
Contact Rosie Nottage:
M: 07967 316259
T: 01225 571911
W: www.rosienottage.com
Instagram: @rosienottage