Like many people in the last year, you may have looked out into your garden and allowed your mind to wonder… What could I do to enhance my outdoor space? Do I need a Landscape Gardener?
Where would I begin?
Depending on your garden requirements, there are multiple ways to change the use of your garden with the bottom line always being, to bring you and your family, more joy. 
As garden designer, Rob Hardy, mentions, 'Gardens can be the greatest opportunity that we have to maximize our living space and they have the potential to significantly impact the way we live our lives. Our gardens are often the areas of our home that receive the least attention, but why, when they can offer so much? A space to play, relax, dine, entertain and unwind from the pressures of our day to day living. Is that not something worth investing in?'
The short answer is, yes. There are many reasons to invest in your garden, including adding value to your property, but what's more important is to invest correctly in your garden.
Our project manager and landscape gardener, Sean Wiezenbichler says perfectly: 'Just like any other building trades, there are plenty of cowboys out there. When it comes to Landscaping there are many ways to cut corners and build something that may last only a year or two. Spend your money on a reputable firm who will go the extra mile to make sure that your garden build won't collapse after a year.'. 
Of course, we would encourage anyone to get creative in their garden if they are able. There are many tips and tricks to help you transform areas in the garden yourself, perhaps you fancy yourself a summer project and wish to build a bar? Or you need to get down and dirty and tackle the weeds and unleash your green fingers. However, if you are looking for substantial changes within your garden, then you have some big decisions to make.
But, how do you know what works and what doesn't work? How do you know how much to invest in your garden? How much does a pergola cost? What is a pergola?? Who can you trust to guide you along the way?
The first thing to note is Horticultural businesses belong to a creative industry, and that includes many Landscape Gardeners.
And with any creative industry, it is made up of professionals who have studied and practiced their skills to ensure they are able to bring the best service to you.
Your first step. To Design or not Design.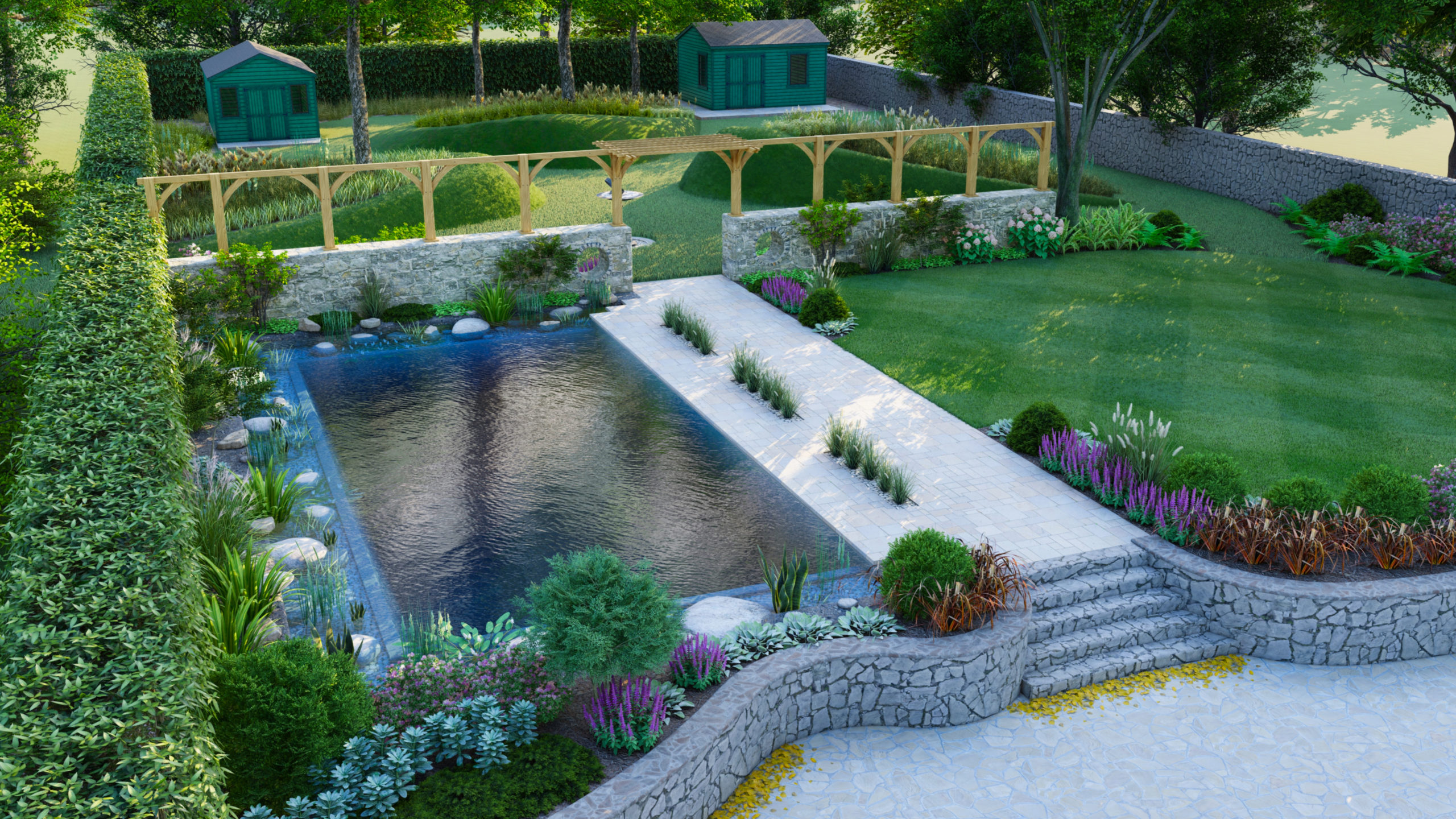 There are many benefits to having a design for your garden and it's important to have someone who stays fresh and involved within this ever-changing industry. As Rob Hardy says: 'Training never stops, however, as pre-registered members of the Society of Garden Designers, we complete regular CPD sessions to make sure that our knowledge and experience is up to date. Our industry is one that prides itself on passion and excellence, and I admire the determination of my fellow designers who strive to create stunning gardens for their clients.'
We have spoken with and met many fascinating people within the industry over the years, from garden designers who have studied horticulture and design for years, honing their skills on various projects before entering the competitive market of garden design. To landscape gardener, now directors, who have built themselves up over years of experience working within the field (sometimes, quite literally) as a labourer, learning and progressing their skills before starting their own landscaping business. 
If you have decided your garden would benefit from a design then you are bound to have great people invested in your garden dreams, as garden designer Helen Parsons says, 'I've met some really great people and got to know them through their gardens.'
The next step will come down to choosing who you wish to quote for your garden.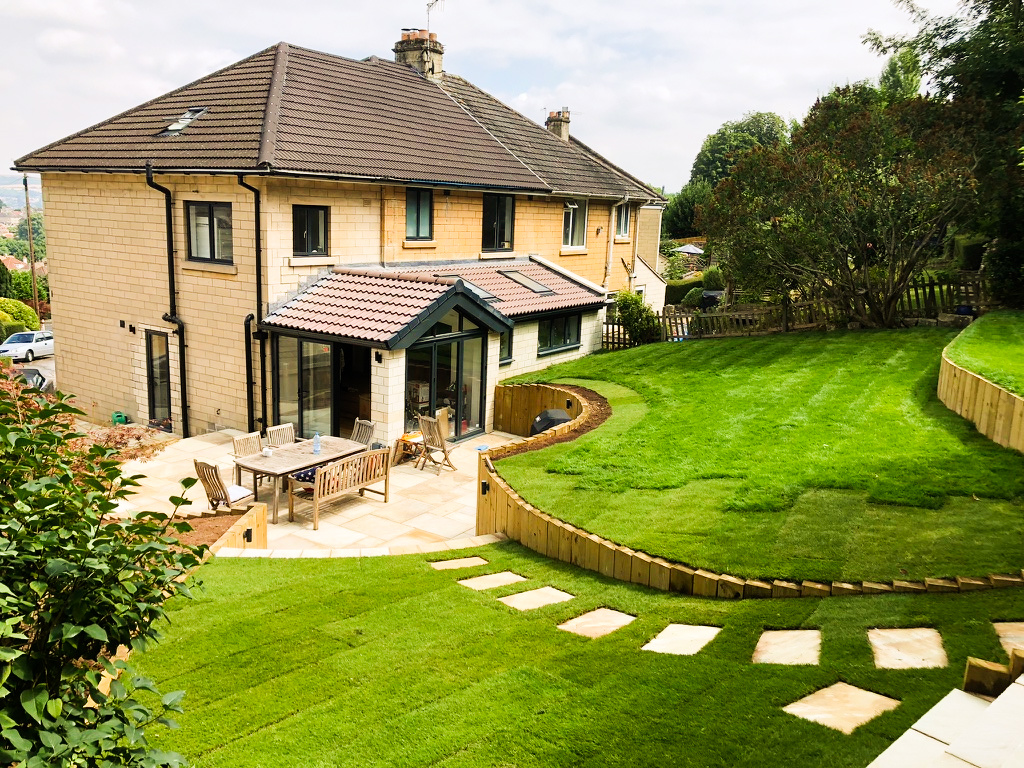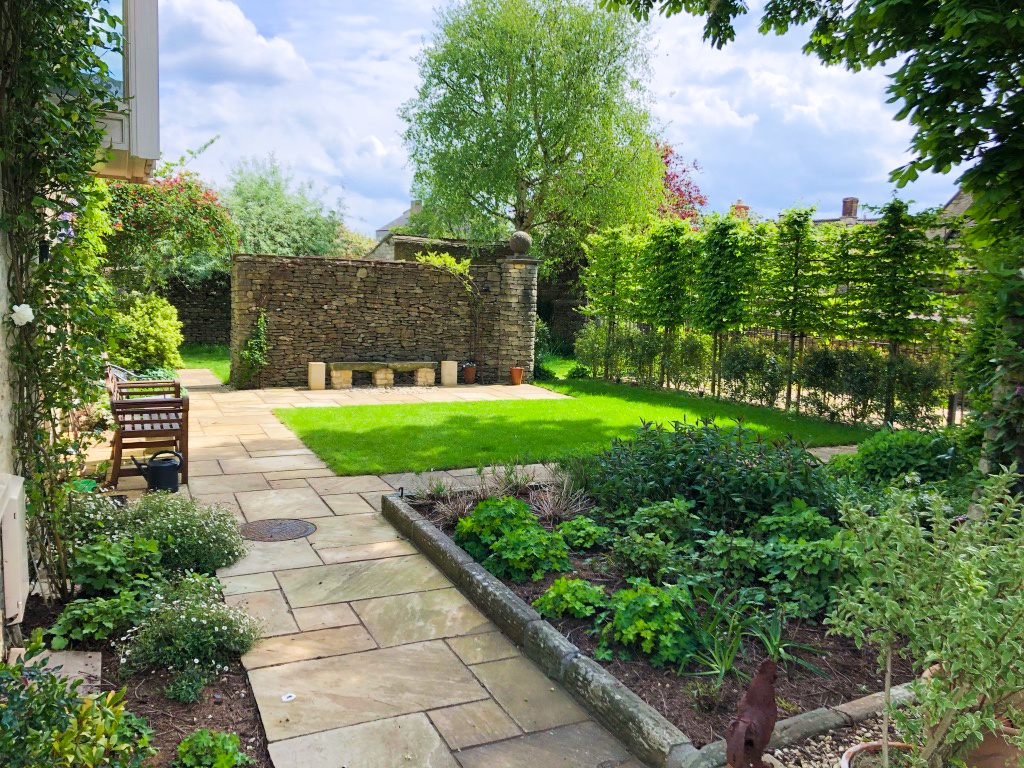 And this step will involve research. Look at their online presence, reviews from clients, have you seen their vans/trucks within the area before? Are they used to your area? Selby Landscapes is based in Bath and we have worked within the area for 12+ years with Sam beginning his career as a Landscape Gardener more than 15 years ago. This experience in the same city means we know the local suppliers and the materials that will work best in our surroundings.
Choosing a reputable and established company, maybe the pricier option, however, it is the option that will allow you the most security and ensure that you won't be forking out money later down the line to fix any problems that may occur from choosing the cheaper option. 
A reputable business will not only follow industry installation guidelines, which increases quote prices, but they will also provide assurances and prioritise the unseen elements of running a successful horticultural business. This ensures their business remains consistent, viable and around for years to come. So, should you receive a guarantee or have any issues, you know they will be there to support you. There's no question as to whether they will still be in business!
What you don't see when researching landscape gardeners is the effort that goes behind running a company within this industry, as Charlotte from The Landscapers Circle says: 'There's so much more to offering you quality installation and customer service that you don't get to see when the team is on-site, or when the business owner is speaking with you on the phone. After a full day on the tools or producing garden designs, horticultural business owners, including Landscape Gardeners, have to coordinate suppliers, focus on their marketing, finance, insurances, customer care and so much more.'
Once you know who you wish to quote, your next step will be to reach out. Whoever you choose to help you transform your outdoor space, it's important to be sure that you are happy working with them. Each landscape gardener has different ways of working with clients.
At Selby Landscapes, we hold the client's journey with us very highly. We like to be as transparent and open as possible from the beginning and work with you to ensure your garden dream comes to life. We enjoy getting to know our clients through their garden, there is nothing better than seeing our happy clients at the end of a project. As a design and build company, we are able to be with our clients throughout the design and build process, however, we have also built relationships working with local designers and various reliable contractors in the area. 
Whoever you choose to transform your garden, we hope it will be spectacular. 
Image: The Queen Mother's Rose Garden in Summer at RHS Garden Rosemoor.