No matter who you are or what business you are in, 2021 was a challenging year for us all at some point. Let's be honest, the past two years have been challenging in many ways. Don't get us wrong, we love a challenge here at Selby Landscapes, but we tend to like challenges that are rewarding.
This is why to kick start 2022, Selby Landscapes has decided to enter the Bath Half Marathon 2022! 
Our training began before the Christmas break with a few runs here, a cheeky 5K there. But now that 2022 has begun and the Christmas tree has been taken down, the real challenge begins. 
Have we run the Bath Half before? No.

Have we run any half marathon before? No.
We shall be sharing our training experience and the challenges we faced each week with you all with the hope to inspire others to tackle a new challenge, and a challenge that you can control.

We have chosen the Autistic Girls Network as our designated charity for the Bath Half Marathon and aim to raise funds for this great charity throughout our journey. The work that this charity does is vital to our young women who have autism in giving them the support that they need. Girls with autism do not always show the same traits as boys with autism, girls tend to hide their autism much better by the means of masking, which can be very draining, as well as many other traits of which many are not yet aware of. So, we aim to raise funds and awareness for the Autistic Girls Network and help support young girls with their diagnosis and allow them to thrive.
It's important that we raise the funds and the awareness of autism in females so that more young girls and women can be properly supported in this ever-changing world. Please help us raise funds to support the Autistic Girls Network, it will help us run faster 😉 (link to donate is not yet available, we will share on our socials when ready!)
So what challenges did we face last week, and what did we learn?
Last week saw the return to work after the Christmas period. Again, we set our alarms and hoped for a good night's sleep so we could be ready for the day when it arrived.
Back to work, back to running, back to facing our challenges head on. We hope to complete 5 runs each week, 2 recovery runs, 2 technical runs and 1 long run with the help of the Nike app training plan. 
This week I'm going to share our experience of the technical run. The technical runs allow us to focus on one element of our running, our pace, our effort, our tempo, etc. This week was about pace. Running as fast as you can for 1 minute and then resting for 1 minute. Getting our focus under control so for that one minute of running, we are giving maximum effort both in the body and the mind. And then, even more importantly, allowing a decent rest in between.
Even though this was easy and even fun at first, about halfway through the exercise things were becoming challenging. However, after reminding myself that all I need to do is complete the next 1 minute, just 1 minute of focus and effort, that's all, instead of thinking about the whole experience and the race and the distance and the time left, I was able to push through and enjoyed my run again.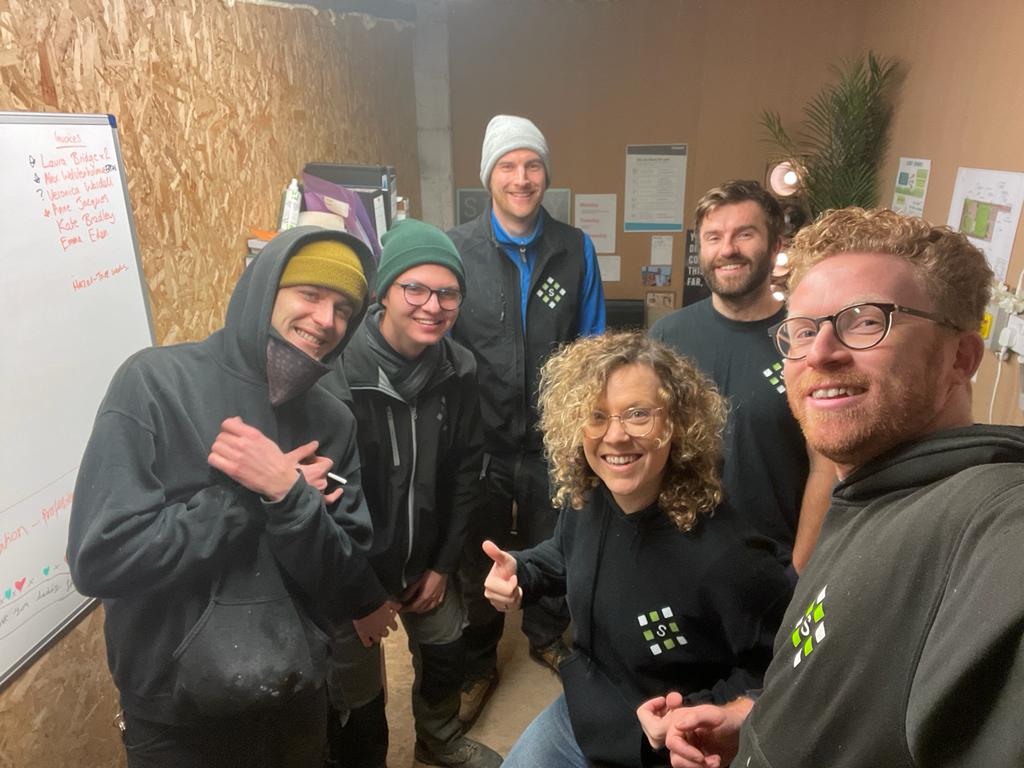 This lesson can be used towards running a business. It's easy to become overwhelmed with the idea of everything that needs to be done, order materials, quote for new jobs, measure up for designs, post a blog, train staff, hire staff, complete the accounts, follow up with existing clients, pay suppliers, the list goes on. Of course, there are many elements to running a business, but the key to success is to separate out the tasks and bring maximum focus to one element at a time. 
During our first week back, we strived to remember the importance of focus. Giving maximum effort to one thing at a time so that our performance improves overall. We made schedules and themed our days allowing ourselves to focus on one thing at a time in the hope to avoid the overwhelm.
There are now 9 weeks to go until the Bath Half starting line and we've still got a lot to learn. The main thing is that we show up every day for our training, our business and ourselves. With the support of so many, we will see you on that starting line! We'll share more insights with you next week.
Dulcie & Sam Selby