Volunteering on the restoration of the Gravel Walk, Bath
The Gravel Walk in Bath is a wide gravel-covered walkway that links the Royal Crescent and the Circus with Queen Square which sits further down the hill.
Laid in 1771, the Walk is nearing its 250th year of use and many changes have been implemented in the last few years to help protect the Walk and its continued pedestrian use. Not least the restriction of vehicular access.
Our ambition to create beautifully crafted outdoor spaces extends beyond our work for private clients to our local environment. During lockdown we jumped at the opportunity to get involved with the restoration of the Gravel Walk and volunteered as a team to help out.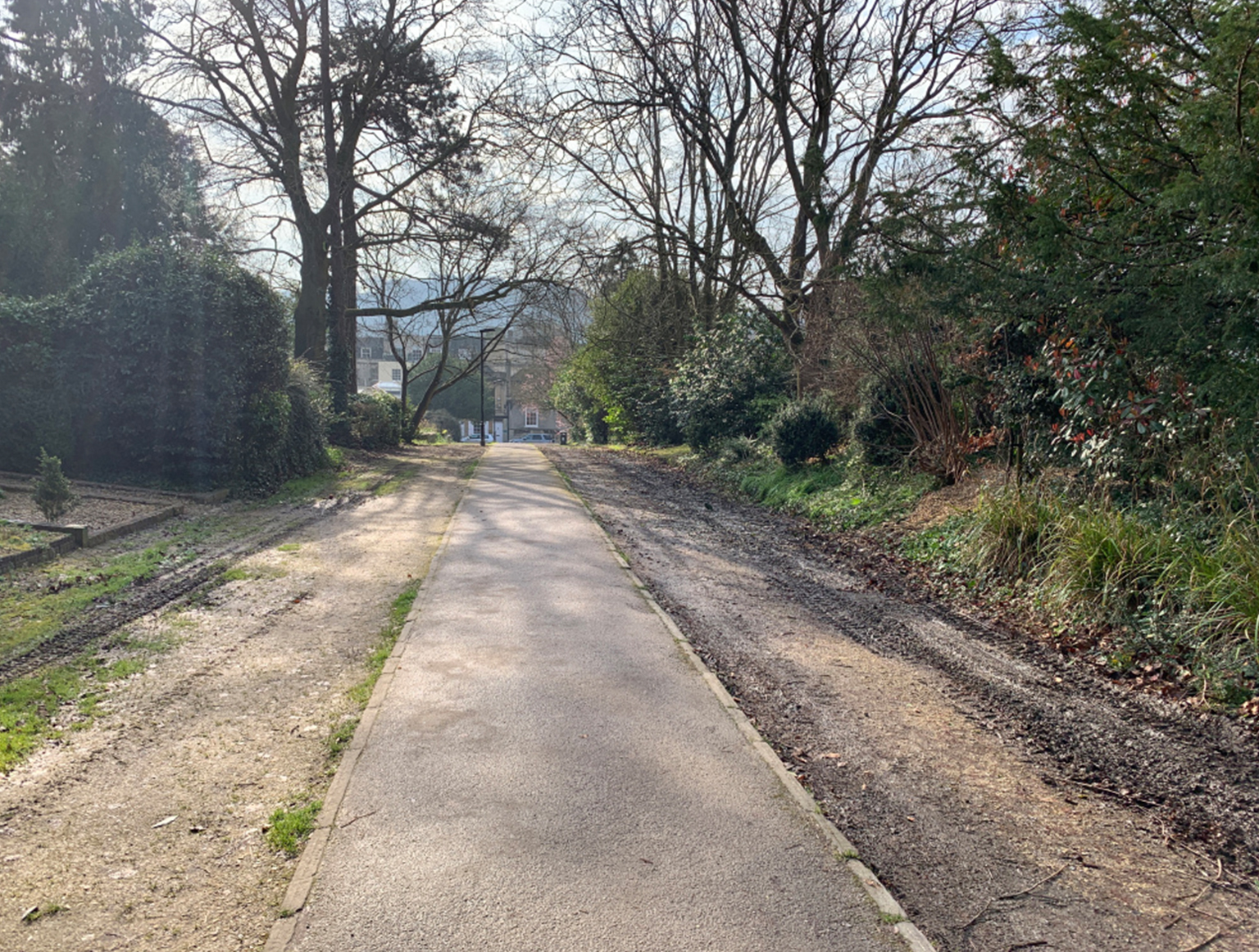 We were introduced to the Walk by Professor Barry Gilbertson. Professor Gilbertson is the Chair of the Advisory Board and World Heritage Enhancement Fund for The City of Bath UNESCO World Heritage Site. He is also a local resident and his enthusiasm for the restoration of Gravel Walk resonated deeply with us. We immediately saw this as a way for us to give back to the city that we work and live in and offered to help.
Our task was to clear the Georgian gutters to each side of the Gravel Walk. At first it was easy to spot where the gutters were from where they fed into the drains. We cleared away decades of accumulated dirt in the gutters exposing the cobbled gulleys. However, the gutters soon disappeared beneath the undergrowth and it took a fair amount of serious digging to follow their route.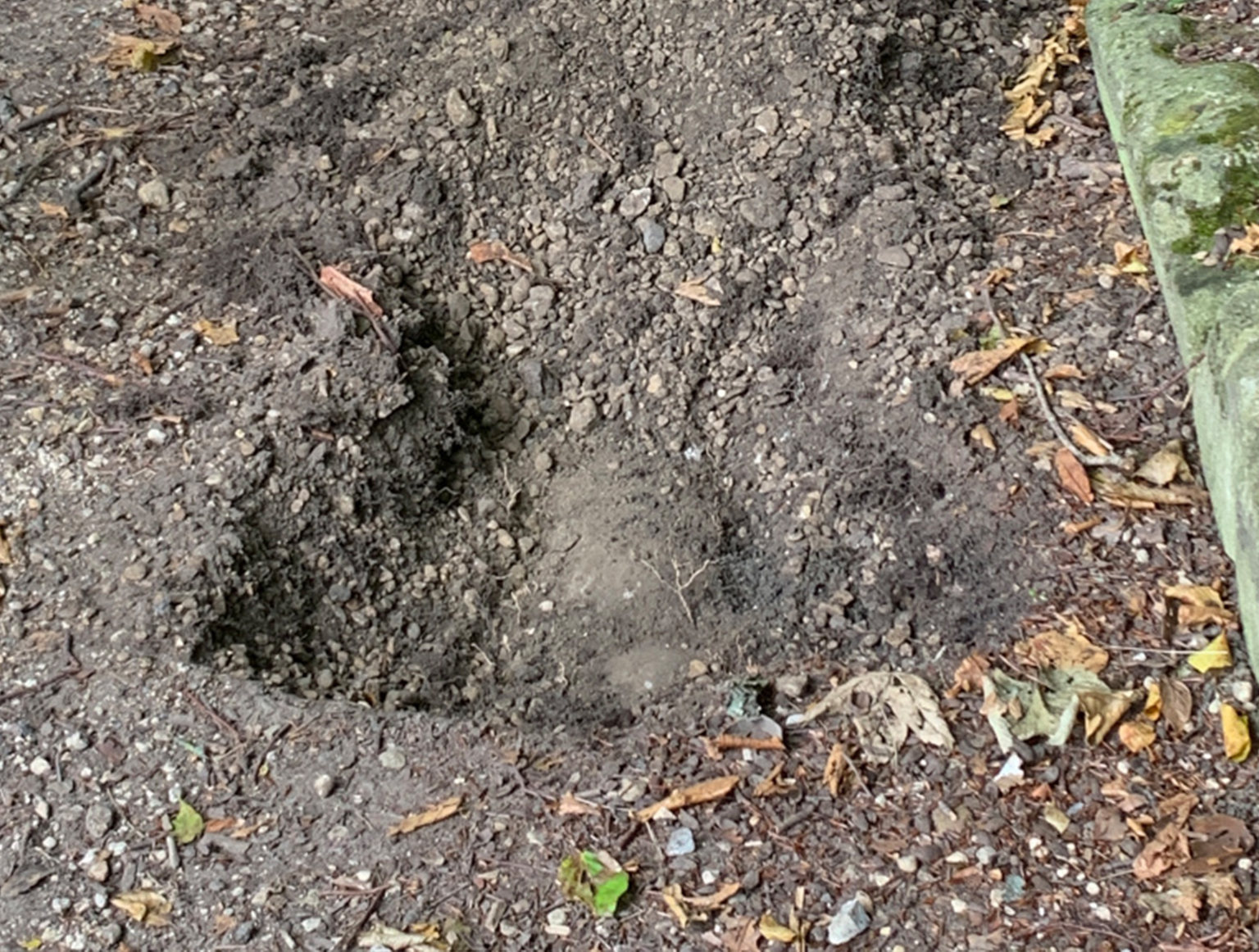 The Gravel Walk is one of Bath's most famous walks and the cobbled gutters are just one of the original features. Despite being covered for many years in certain places, they are still in relatively good condition underneath and will still be able to act as drainage.
The Walk has suffered from lack of drainage particularly when the weather is wet for a prolonged period and the cleared gutters will ensure rainwater will run off into the drains instead of sitting on the surface of the walk. We removed several trucks full of weeds and plants that had overgrown the gutters, as well as litter, leaf mould and soil.
Bath Newseum visited whilst we were working on the Gravel Walk and interviewed Sam and Professor Gilbertson on the day. Read the article and see the interviews on the Bath Newseum site.
It was great to be involved, even in a small way, in the start of the restoration of the Gravel Walk. We look forward to seeing the restoration progress and to getting involved again in the future.
Images:
©Bath Newseum https://bathnewseum.com
Have a look at our other journal posts to find out more about us and our work.