A show stopping landscape that would compliment both the new and period architecture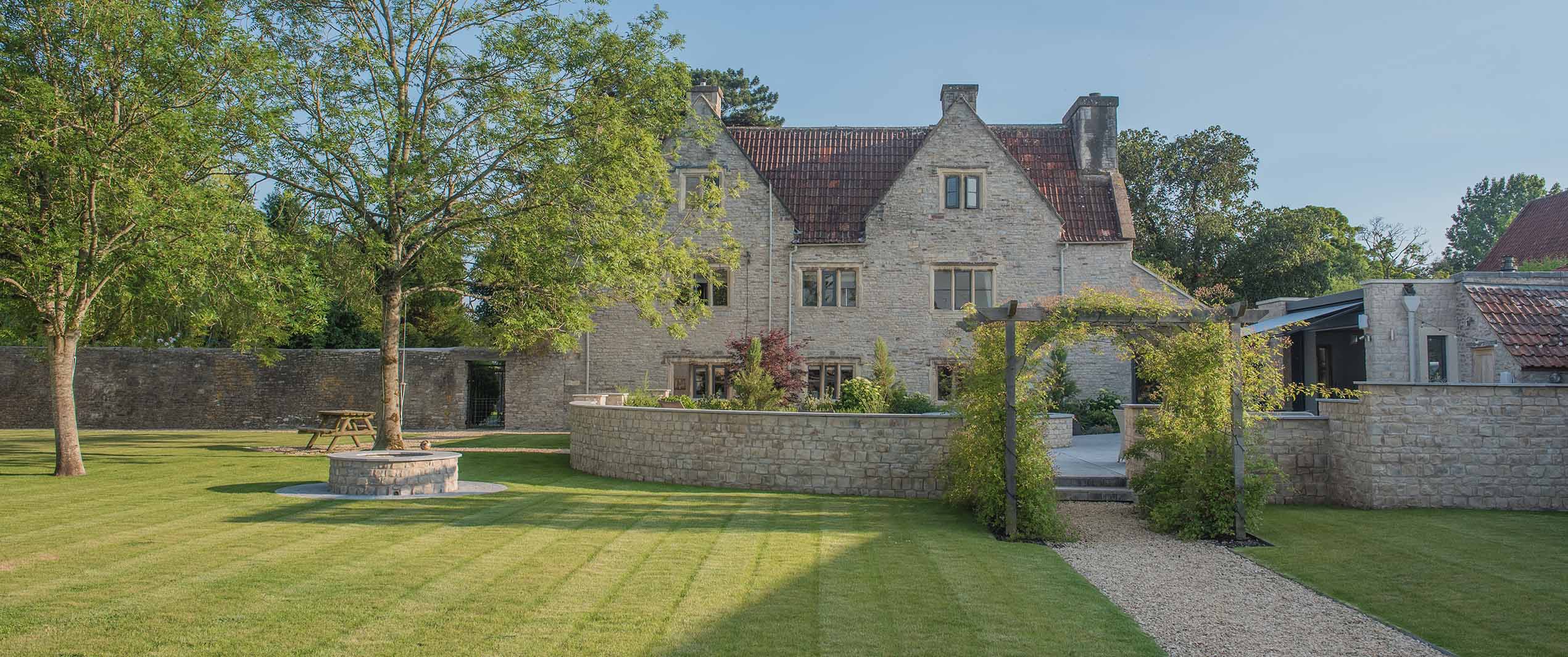 Resolving the poor connection between house and garden
The original entrances of this Grade II* listed village manor house had become disused.
Architects Hetreed Ross were tasked with improving the relationship between The Moat House and its garden. Access to the 900m2 garden needed a solution as the original entrances to this 14th century house had become disused.
The solution resolved the rear entrance, improved the views of the garden and gave direct access to a new terrace.
Selby Landscapes were contracted through Wraxall Builders to install a show-stopping landscape that would compliment the new and period architecture.
Designer:
Hetreed Ross Architects
Project Cost:
£100,000 to £120,000
Space for the family that was previously lacking.
Hetreed Ross designed a new glazed garden room with good views across the north-east facing garden as well as access to a large new terrace with a curved walled enclosure.
A large central fountain was added as a focal point in the middle of the new terrace. The fountain also acts as the centrepiece of the views from the house assisting the connection between house and garden. The terrace design included a new outdoor kitchen and space for the family which was previously lacking.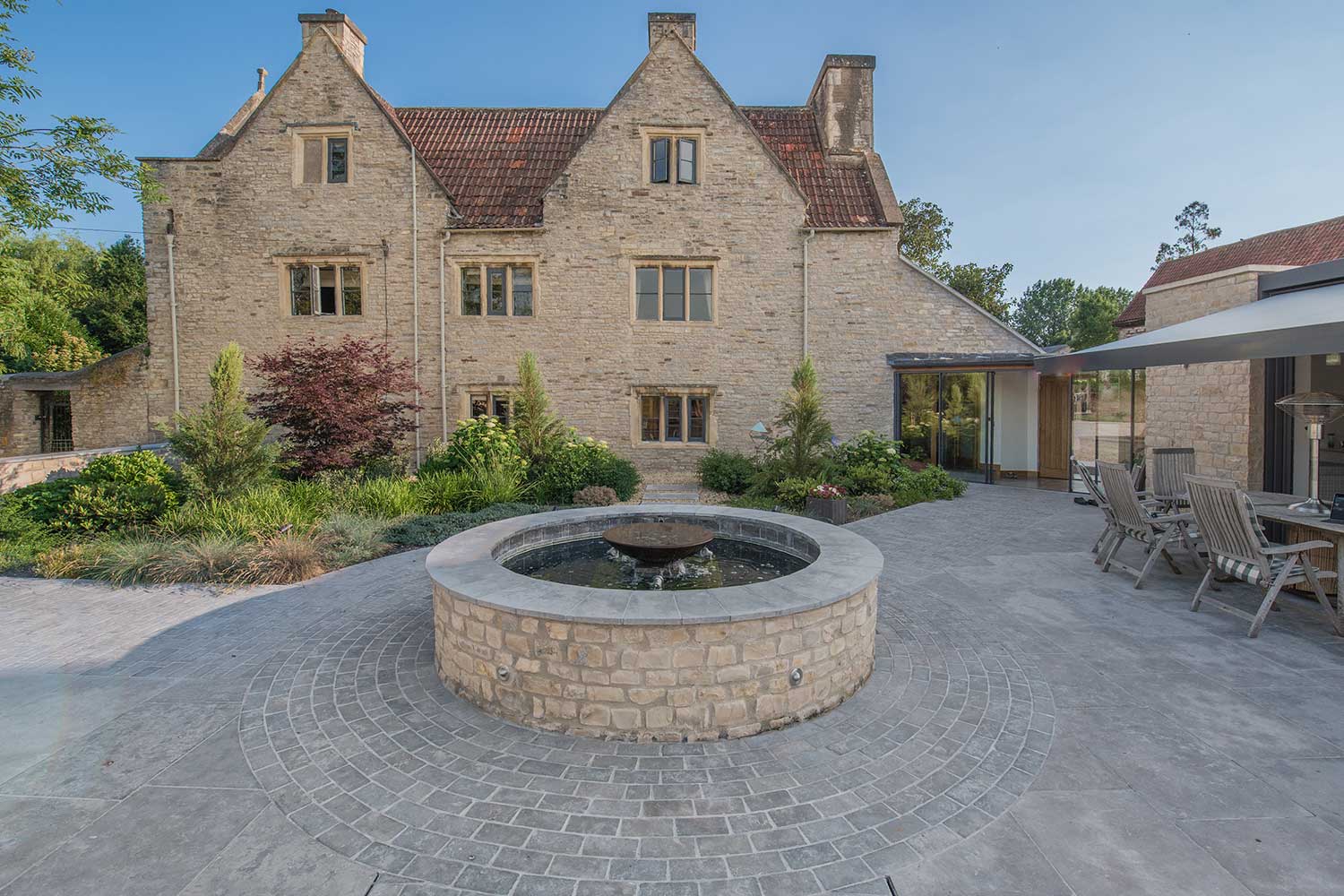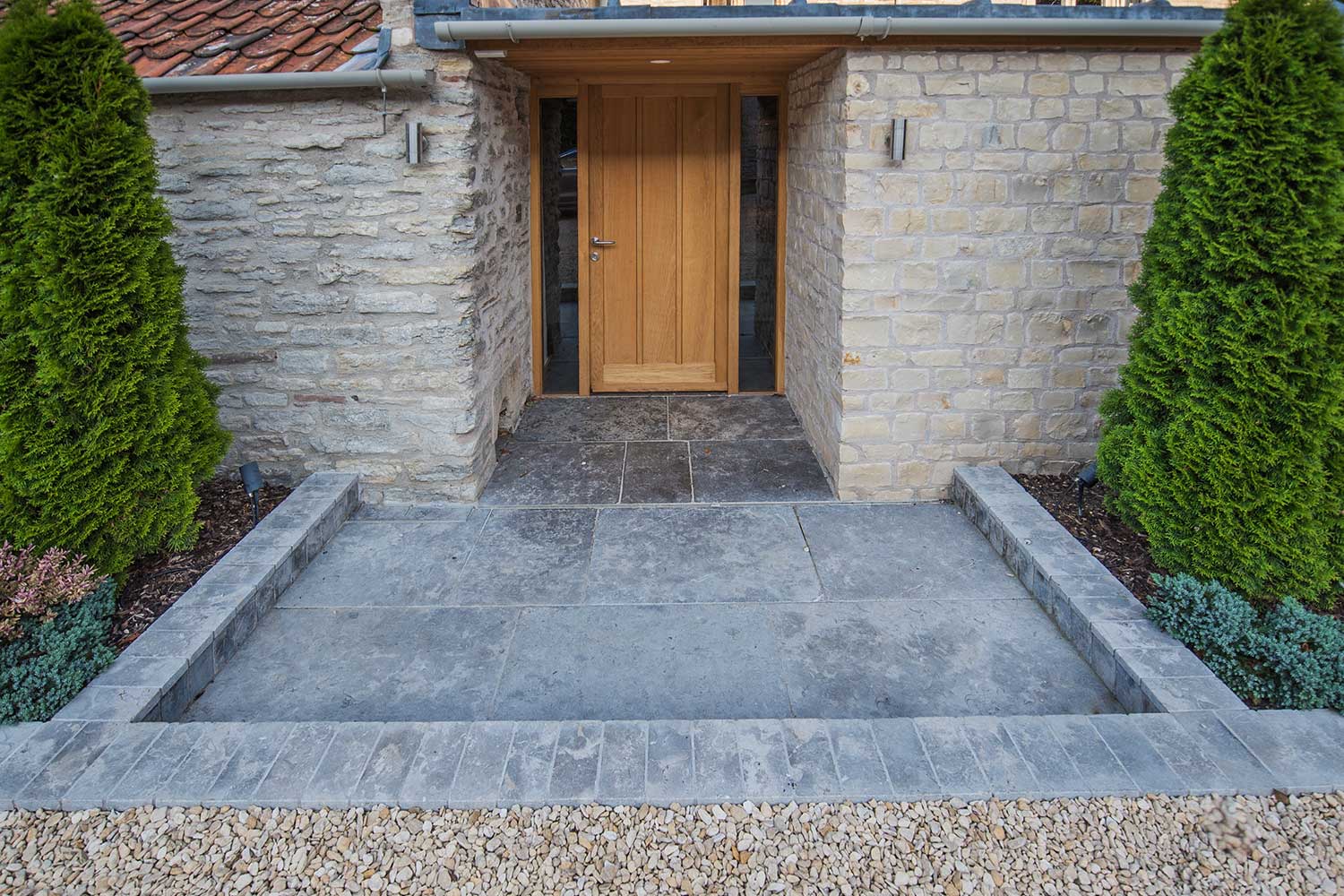 All challenges were overcome through close collaboration and consultation
This substantial project involved multiple trades and specialists coming to site at different times throughout construction. The design also incorporated high end lighting and technology systems for the entertaining spaces.
All challenges were overcome through close collaboration with Wraxall and consultation with Hetreed Ross who provided detailed technical construction drawings.
We used over 200m2 of Limestone supplied by Mandarin Stone on the new walkways and terrace, laid in a combination of coursed units and rectangular setts. A local white lias walling stone was used to build the elegant curved walls surrounding the terrace.
The large central fountain which acts as the centre piece to this large manor house garden was built by our team at the same time.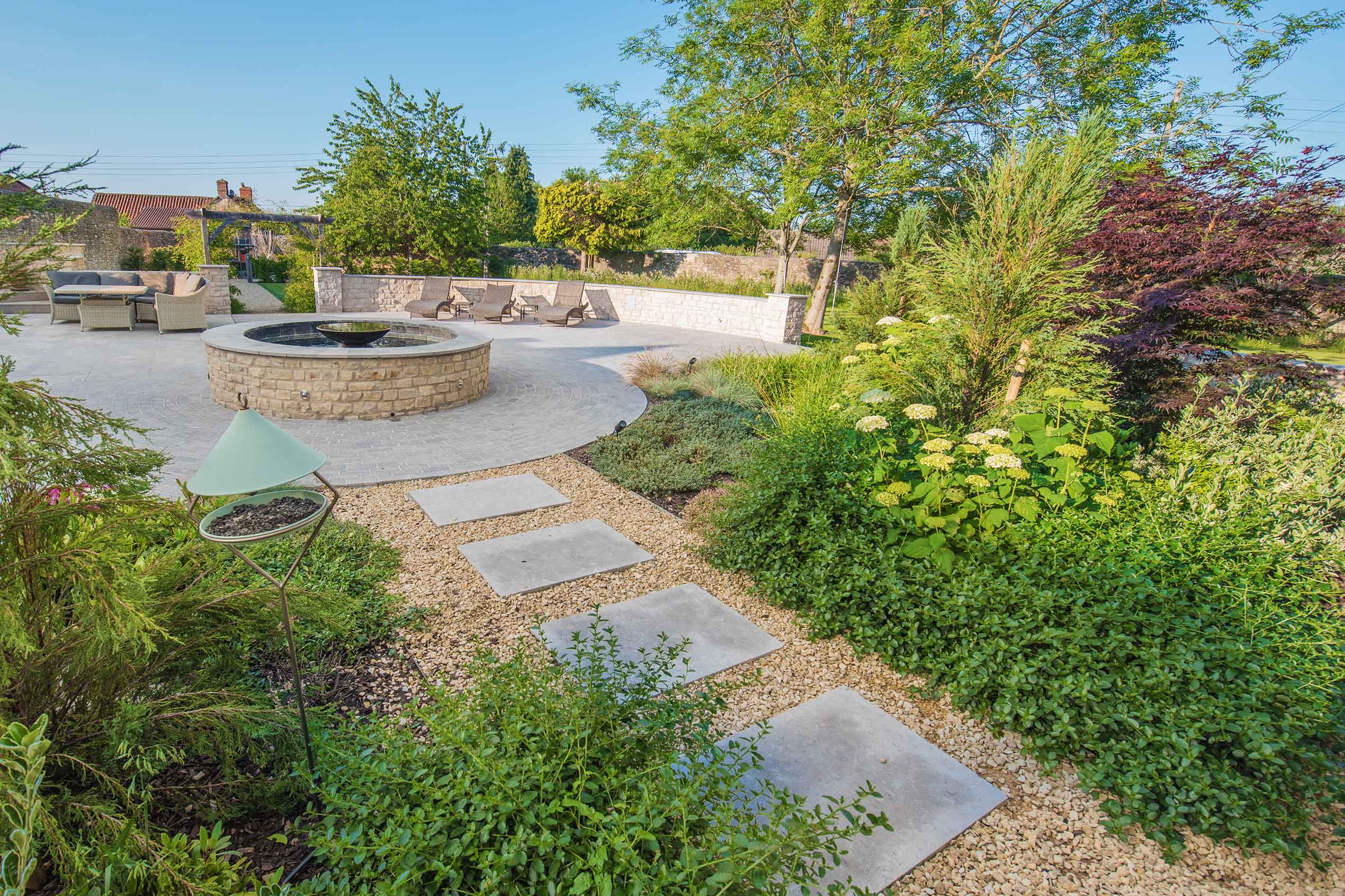 "Fabulous looking garden and paving. Particularly love the brickwork and the plants"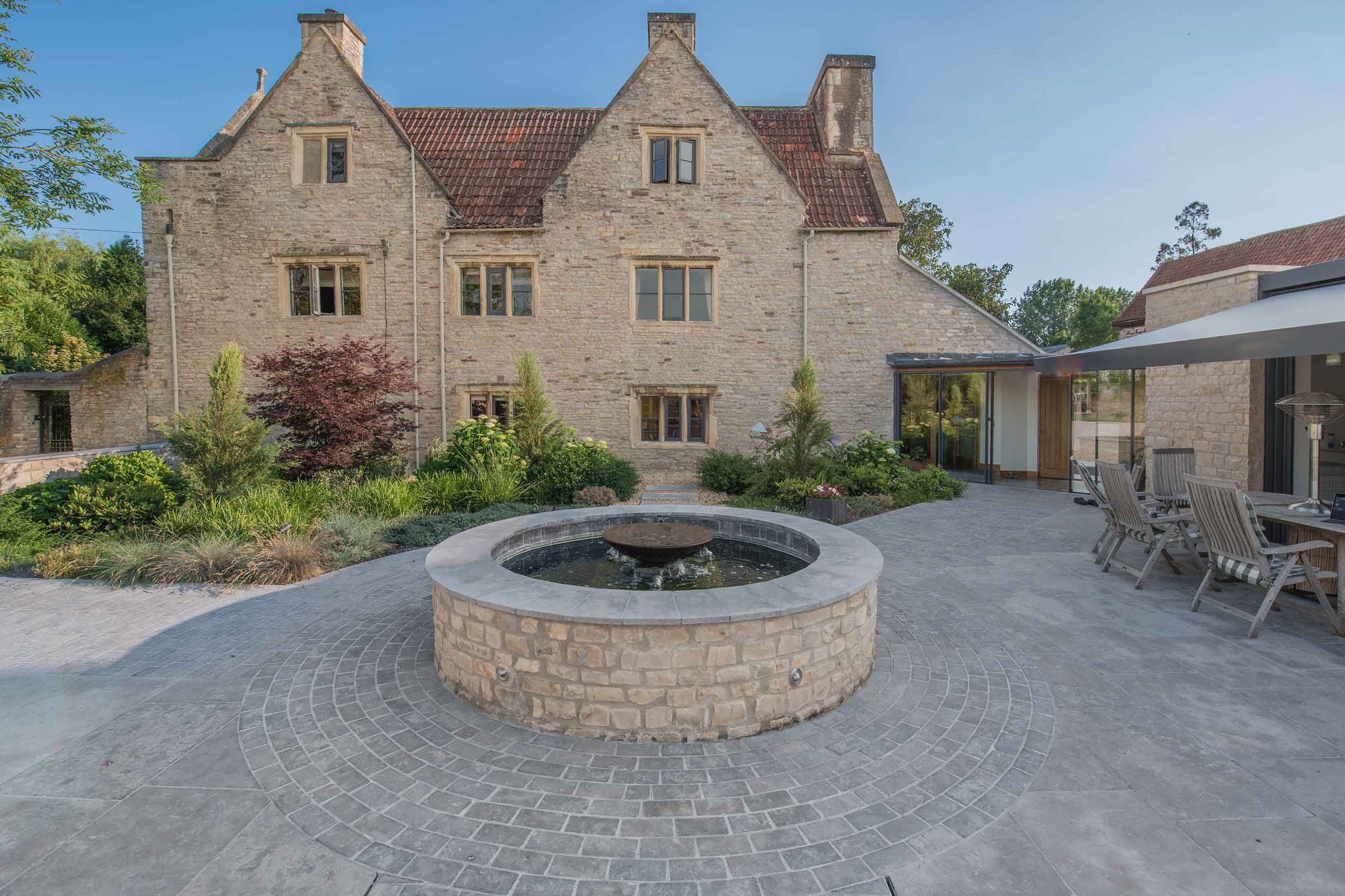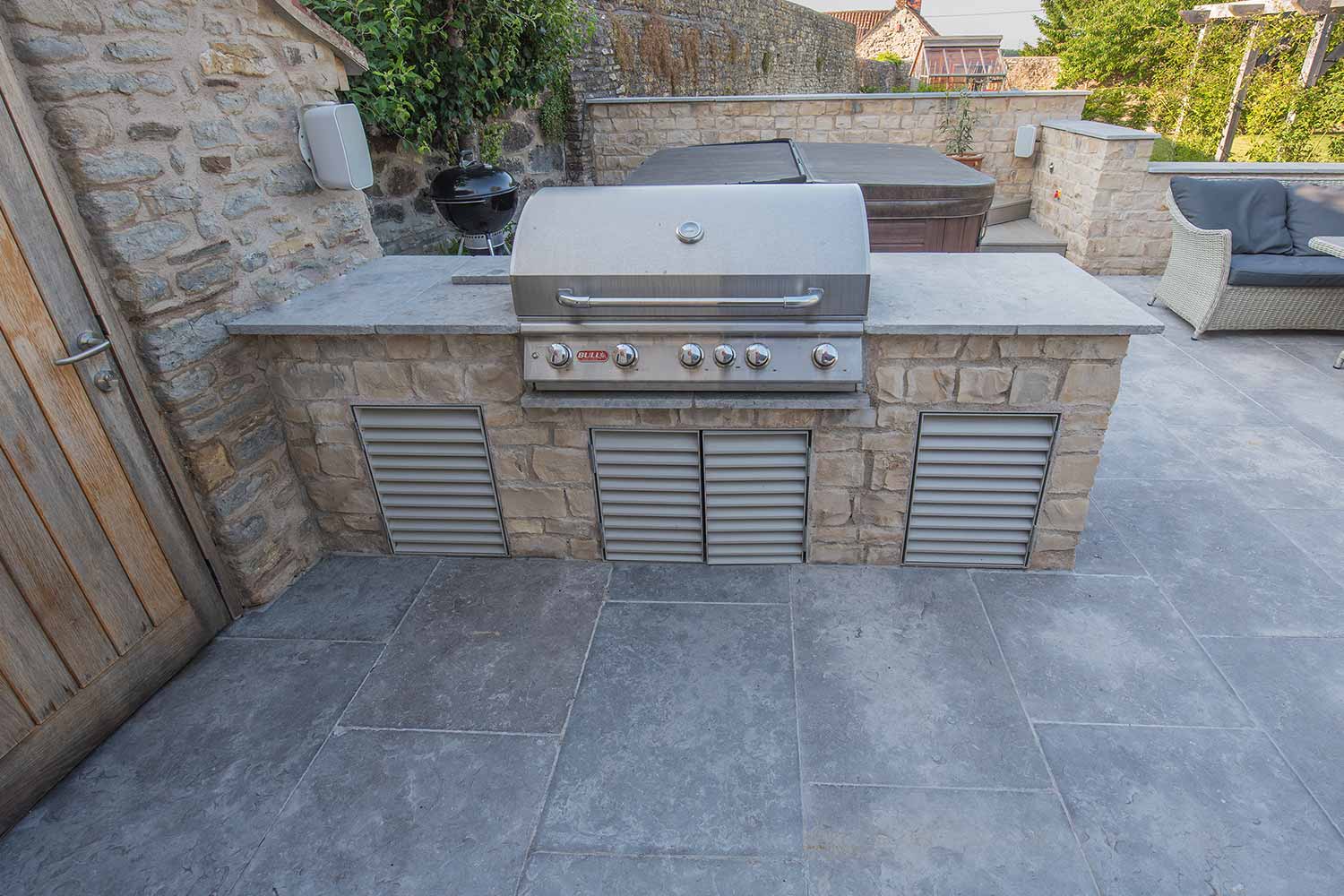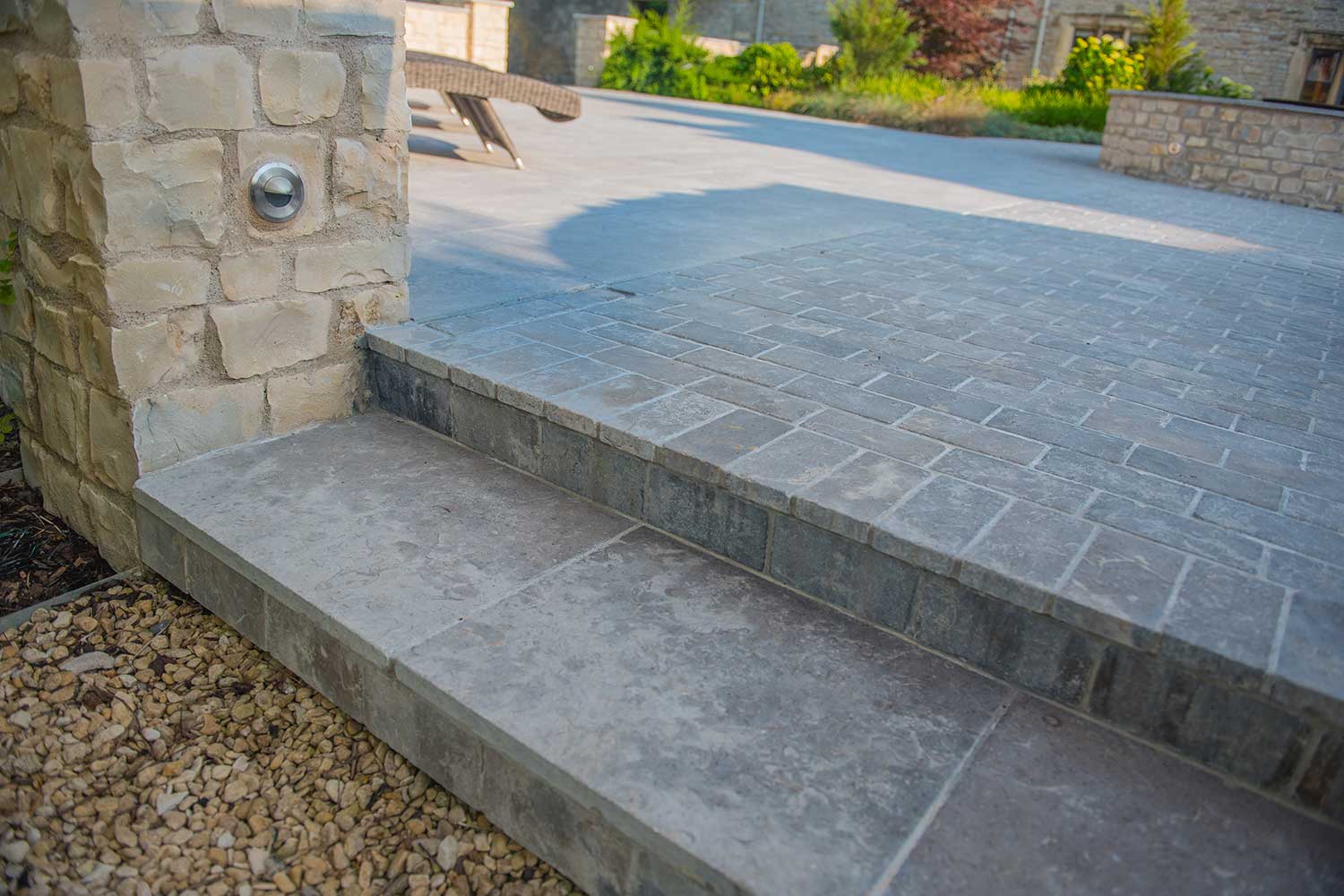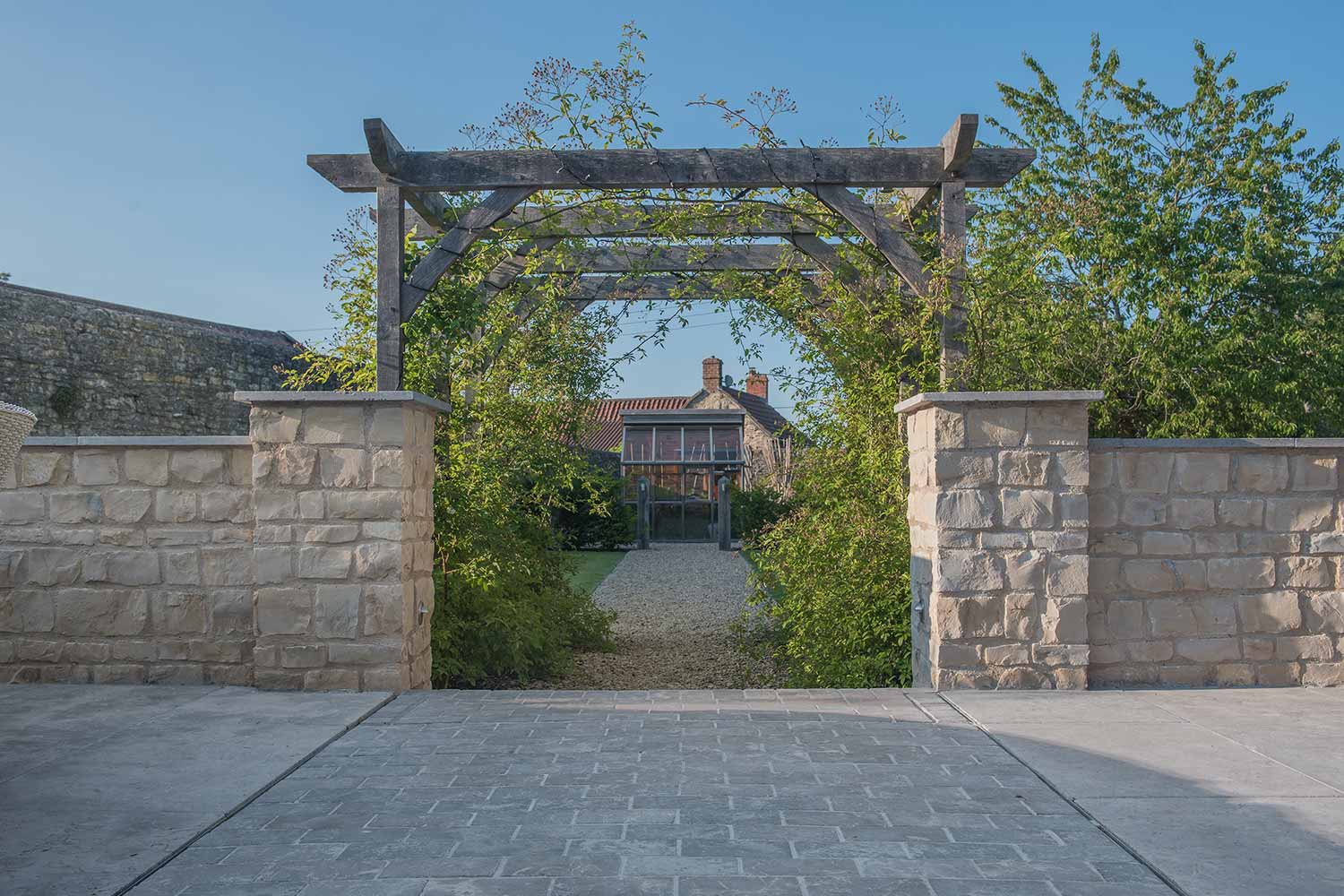 On the new terrace, we installed a built-in outdoor kitchen complete with gas supplied BBQ and hot tub. This area of the garden is made for entertaining and outdoor living. Smart Home Technology experts Brown Hen Solutions were brought in to install a high-tech sound, light and WiFi system.
A working garden is accessed through a grand oak pergola centred on the property. It grounds the property within the new landscape, giving the property the garden it has always deserved. We planted small yew hedging, wildflower turf and normal rowland turf, leaving the clients to install their own planting scheme once the project was complete.
Our hard-landscaping team completed the project with paved entrances, resin bound parking bays and a south cerney gravel driveway.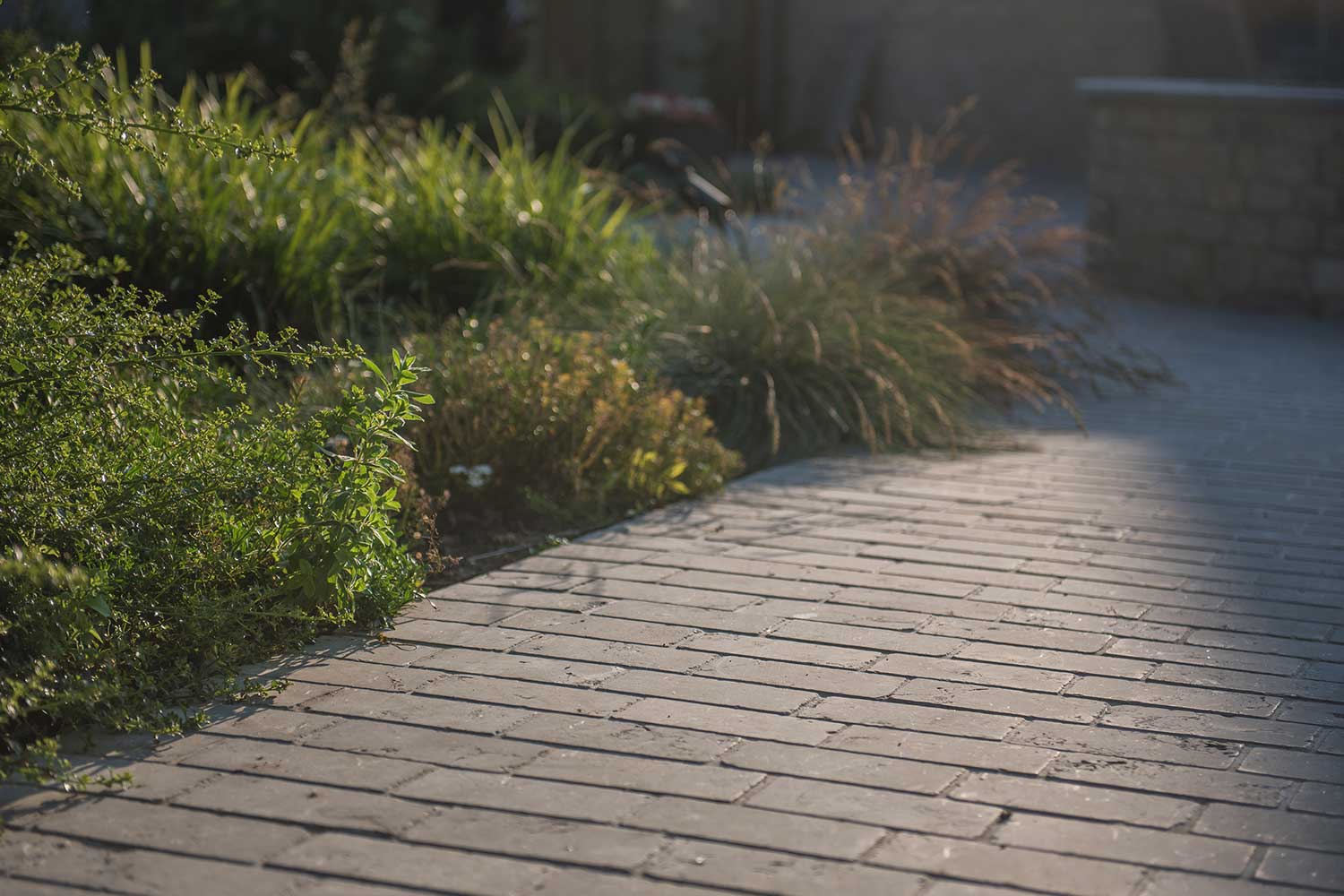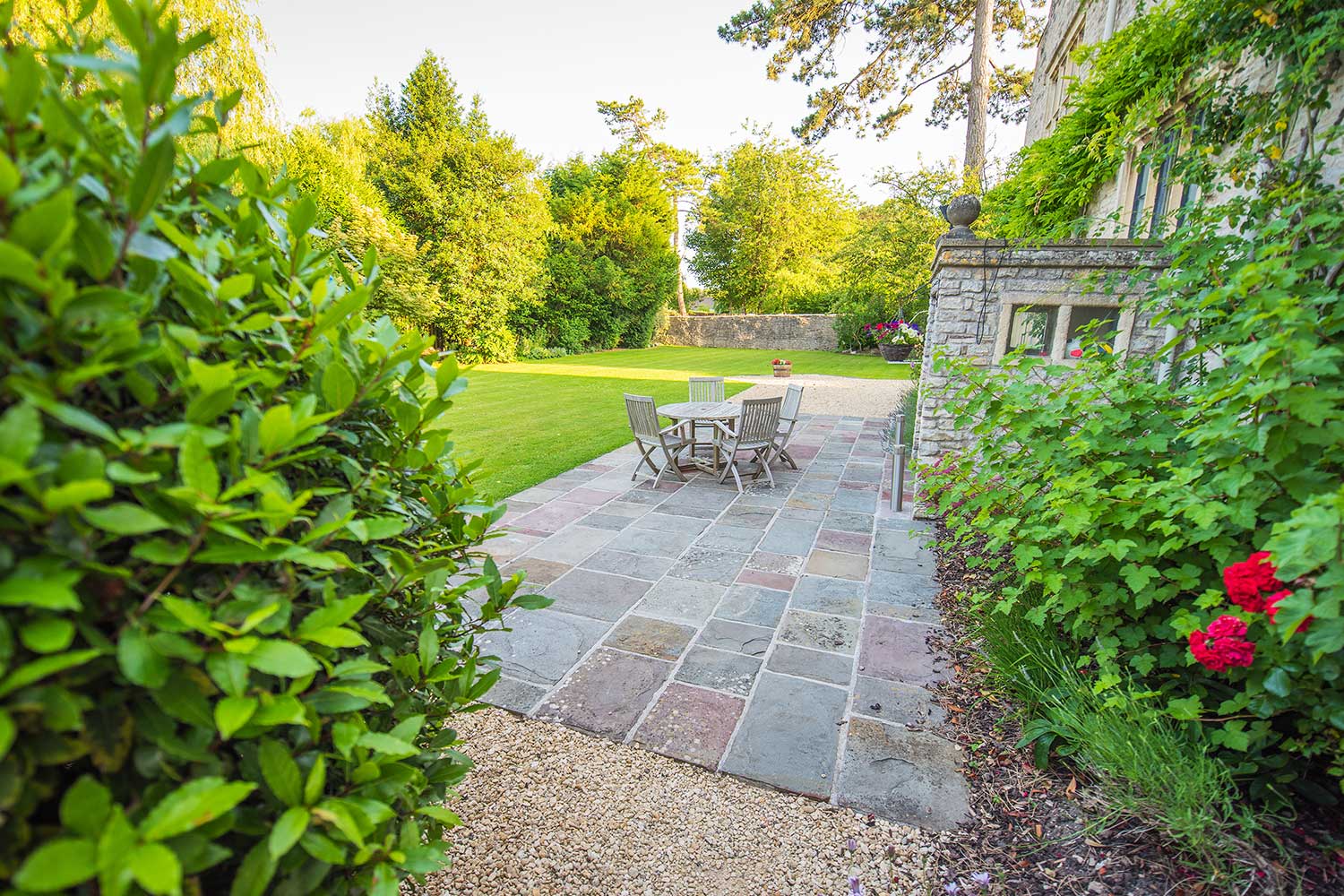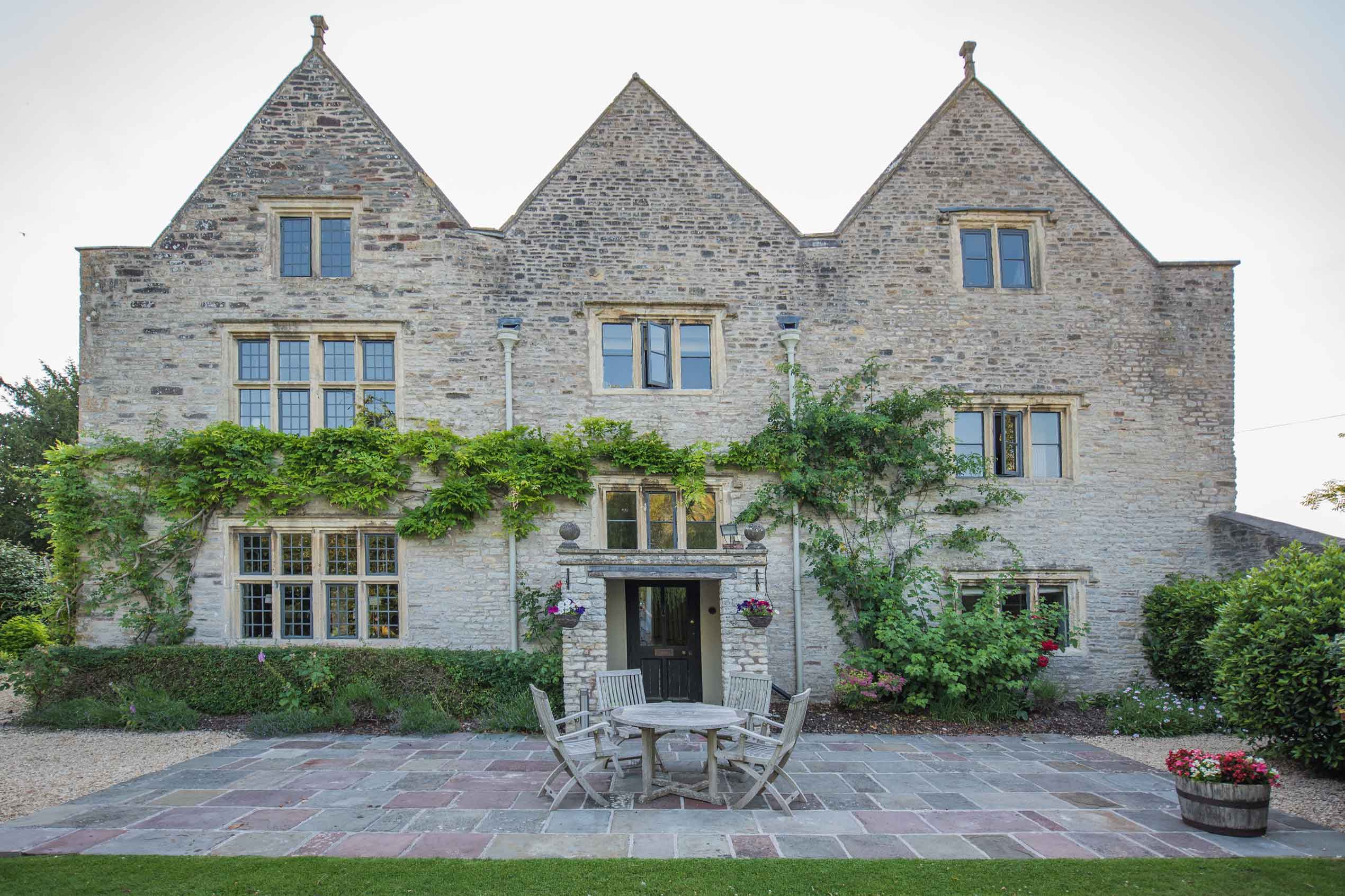 Need more inspiration?

Take a look at other projects we have recently undertaken,

Looking to start a project?
Click the button below to fill out our contact form and we will get back to you.

Get in touch