Transforming a new build garden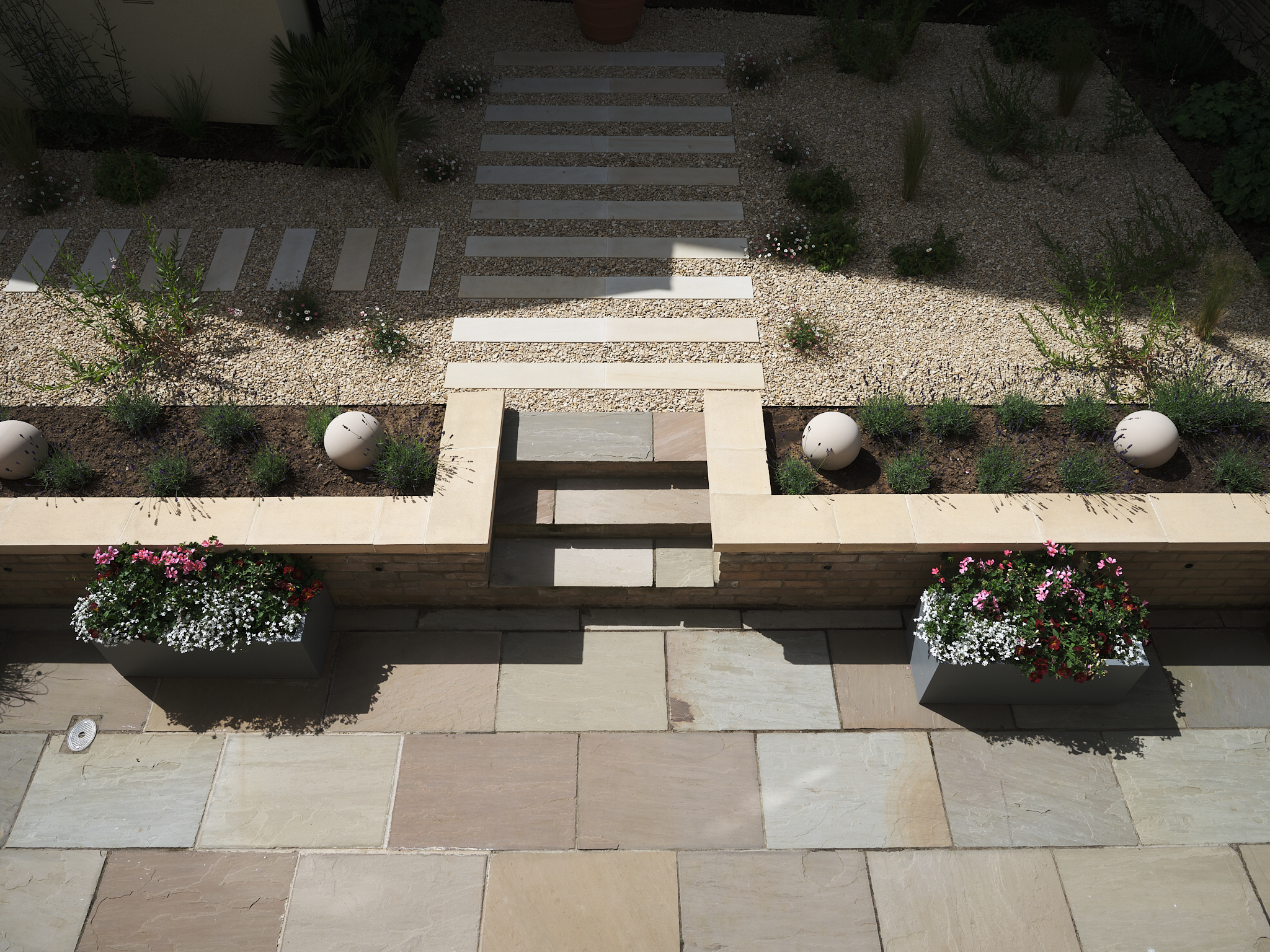 Full Garden Transformation
This garden was designed for a retired couple who have recently moved into a new build property in Bath by Bristol-based designer Foxwood Garden Design.
The existing garden was typical of a new build property – a patch of grass and large bare walls. No plants or form.
The clients were keen gardeners but also keen to keep the garden manageable – so they wanted an interesting range of plants, but no grass that required mowing.  They wanted various seating areas to catch the sun at different parts of the day and they were keen on Mediterranean style planting.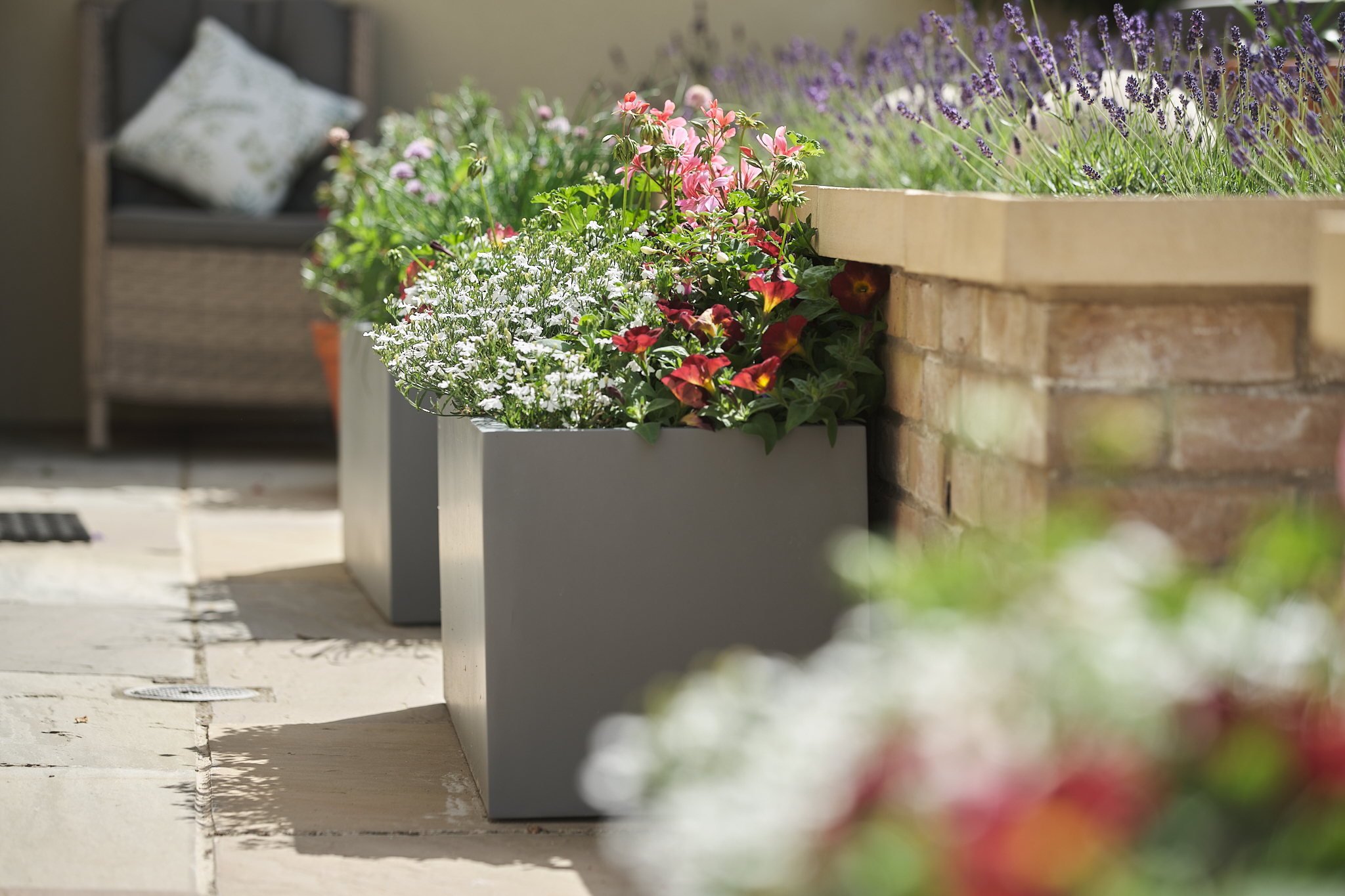 The garden is wide but not very deep with a clear axis line leading through the main rooms of the house and out into the garden.  This sight line was used to create a strong central line throughout the design.
An Acer tree was used on one side as a focal feature, and a historical Roman altar owned by the clients was set onto a plinth on the left.
Large terracotta pots with olive trees and stone balls accessorised the garden and contemporary plank paving was used to create a walkway along the two lines – chosen to reflect the contemporary interior of the house.
In order to adhere to the low maintenance requirement, we created a large gravel garden in place of the existing lawn.  This was planted with a wide range of Mediterranean plants.
Along the front wall, we planted a simple bed filled with lavender and created a strong visual form with the repetitive use of stone balls sitting in the lavender.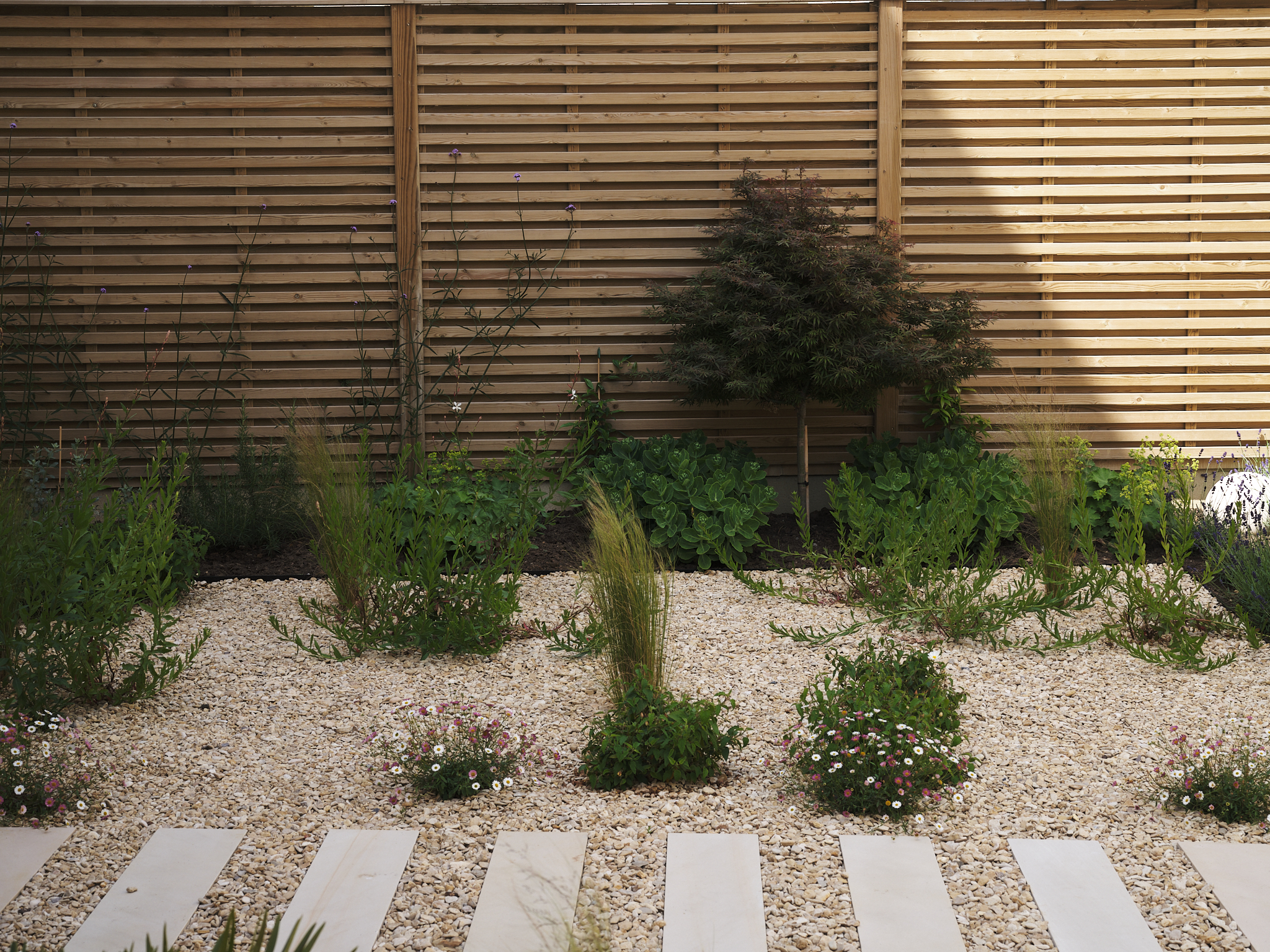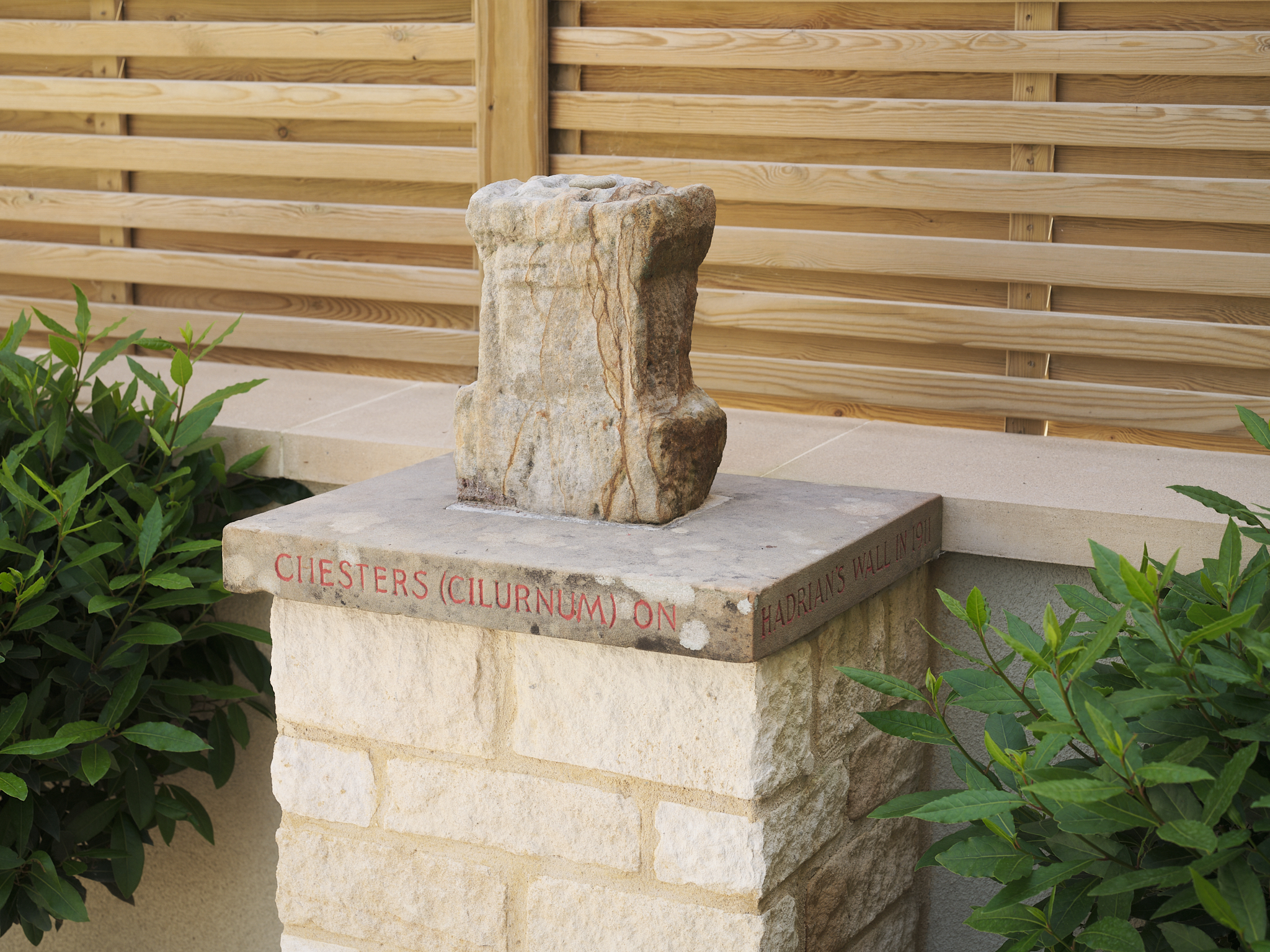 This was a quick-build project for our team.
With ample access to the side of the property, the tired lawn was stripped and a new aggregate base was installed for the paving areas. New sandstone plank paving was laid and a new plinth was built for the Roman Altar.
A geotextile membrane was covered in South Cerney gravel and planting was installed throughout.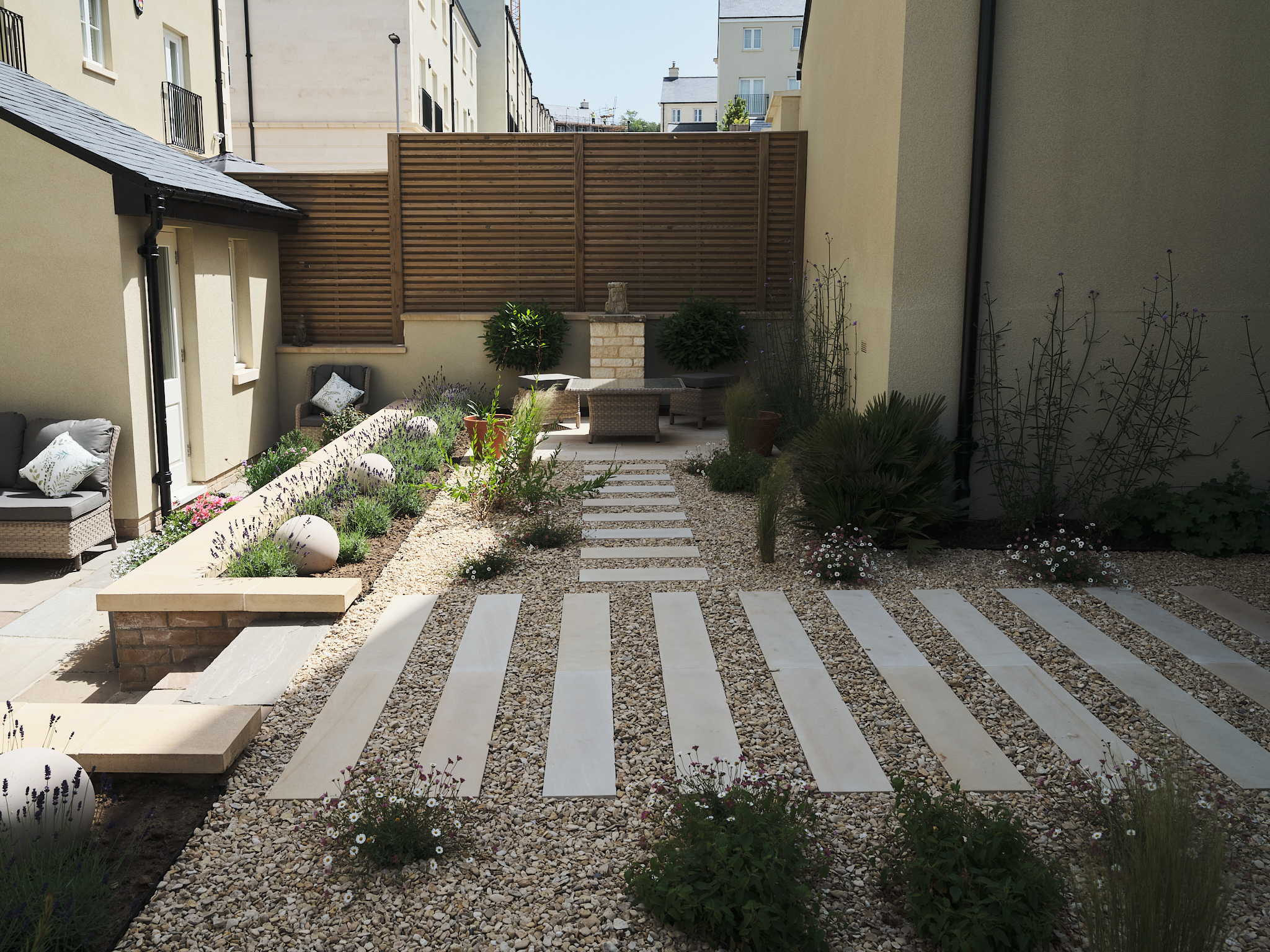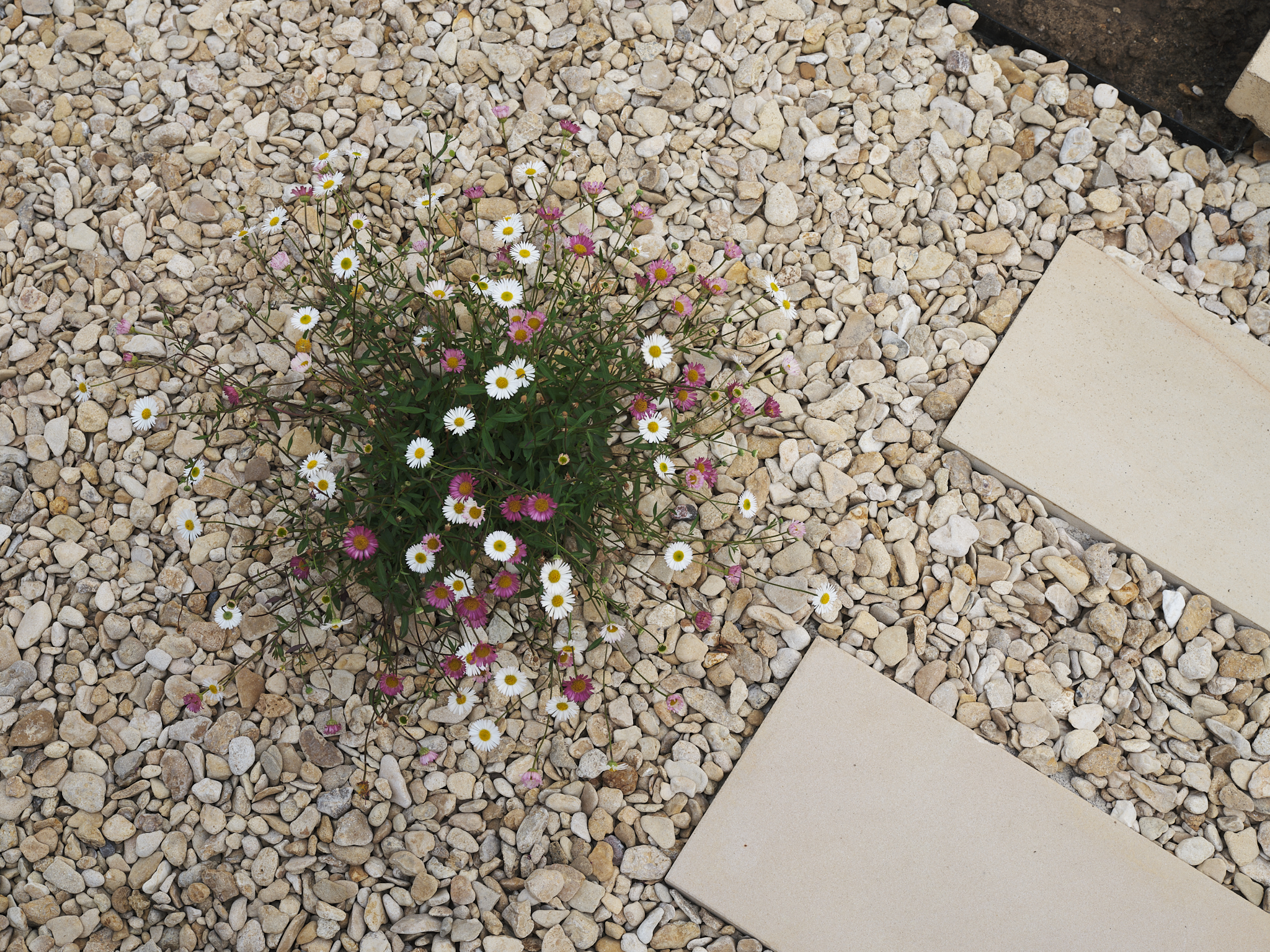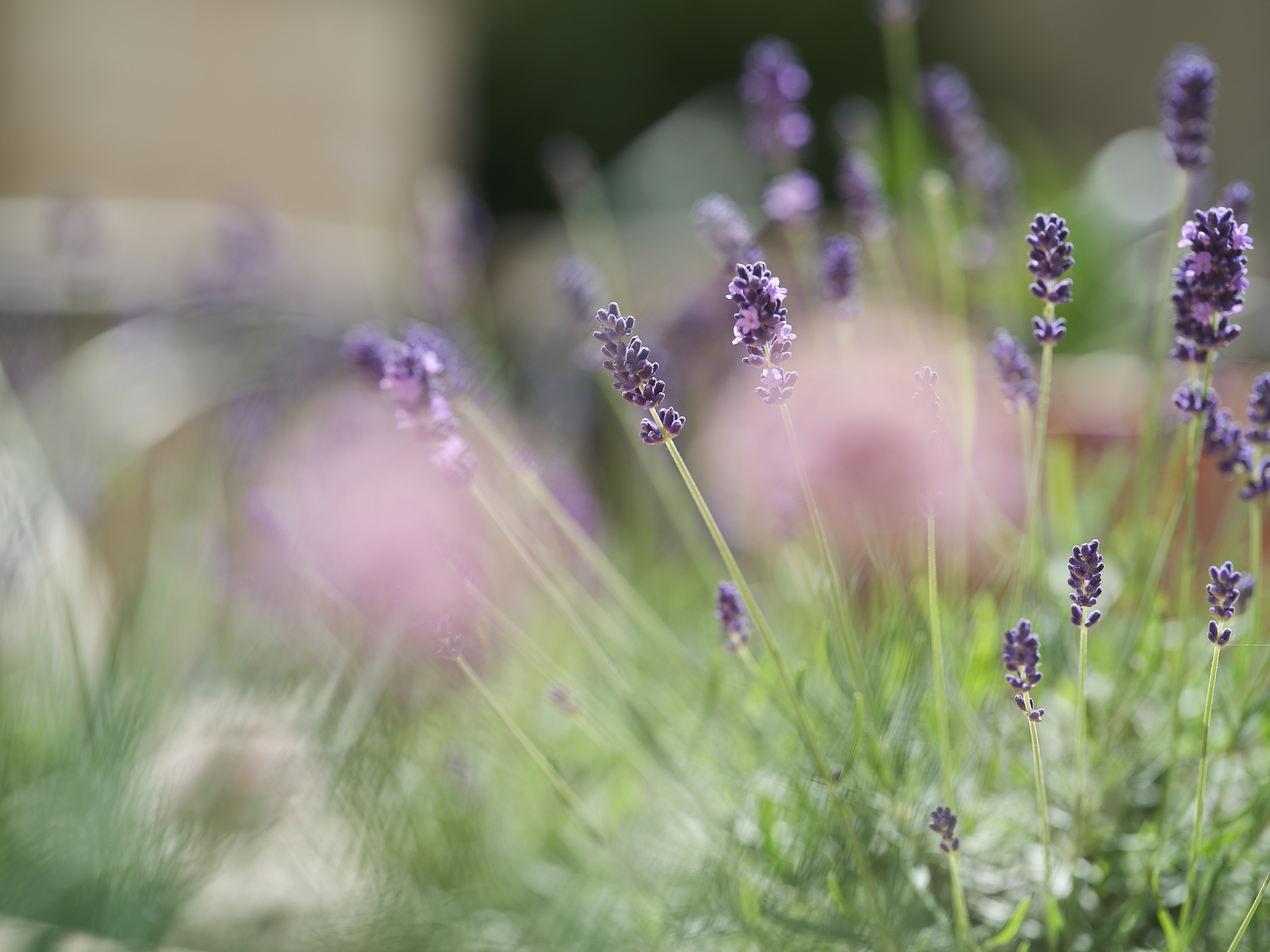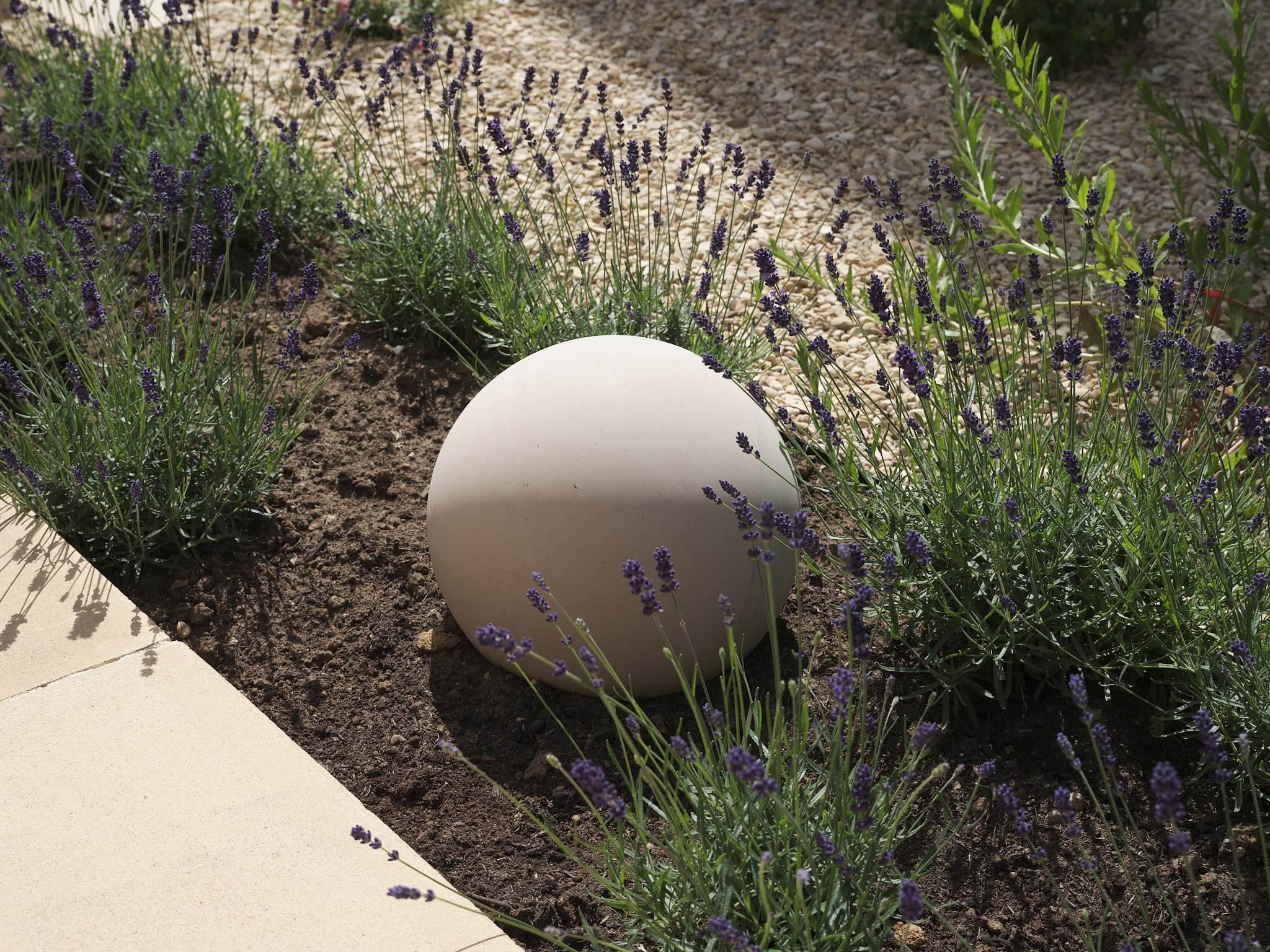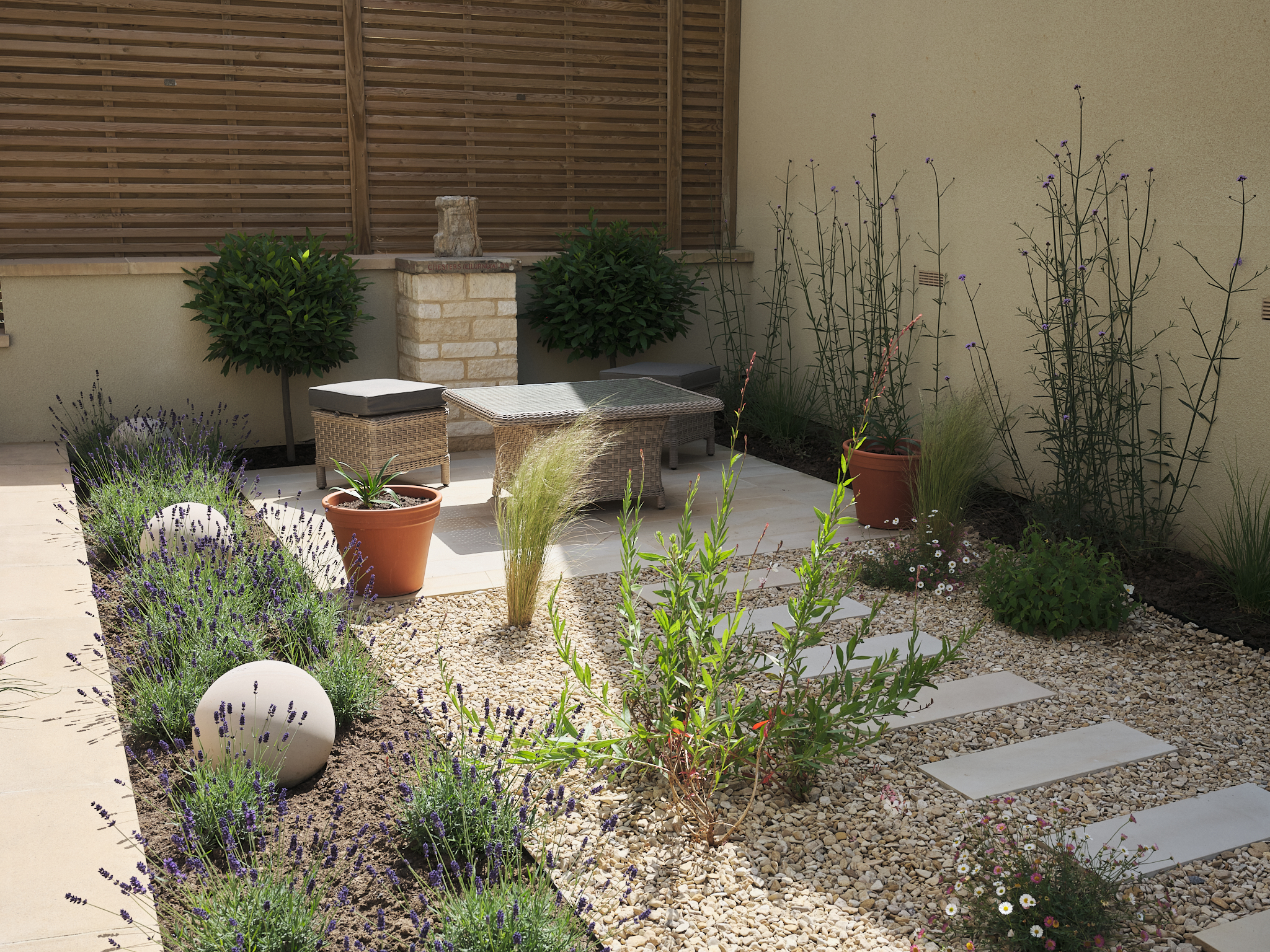 We were very happy with the plants, and the service provided, with your colleagues arriving when they said they would and being friendly and courteous when here. The garden is thriving, and it is lovely seeing the plants grow and fill the spaces.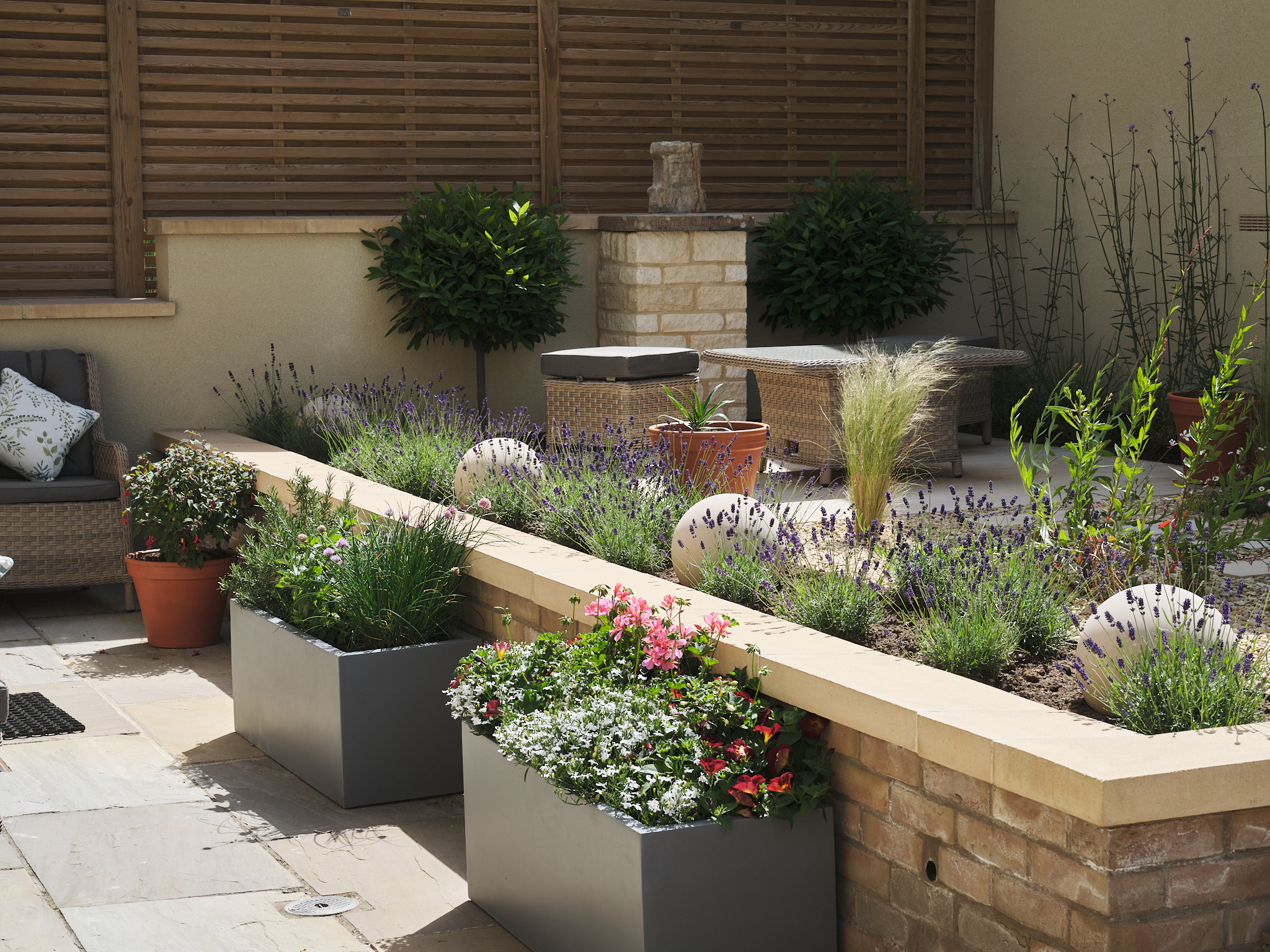 Need more inspiration?

Take a look at other projects we have recently undertaken,

Looking to start a project?
Click the button below to fill out our contact form and we will get back to you.

Get in touch