Reinventing a Georgian garden to make better use of the space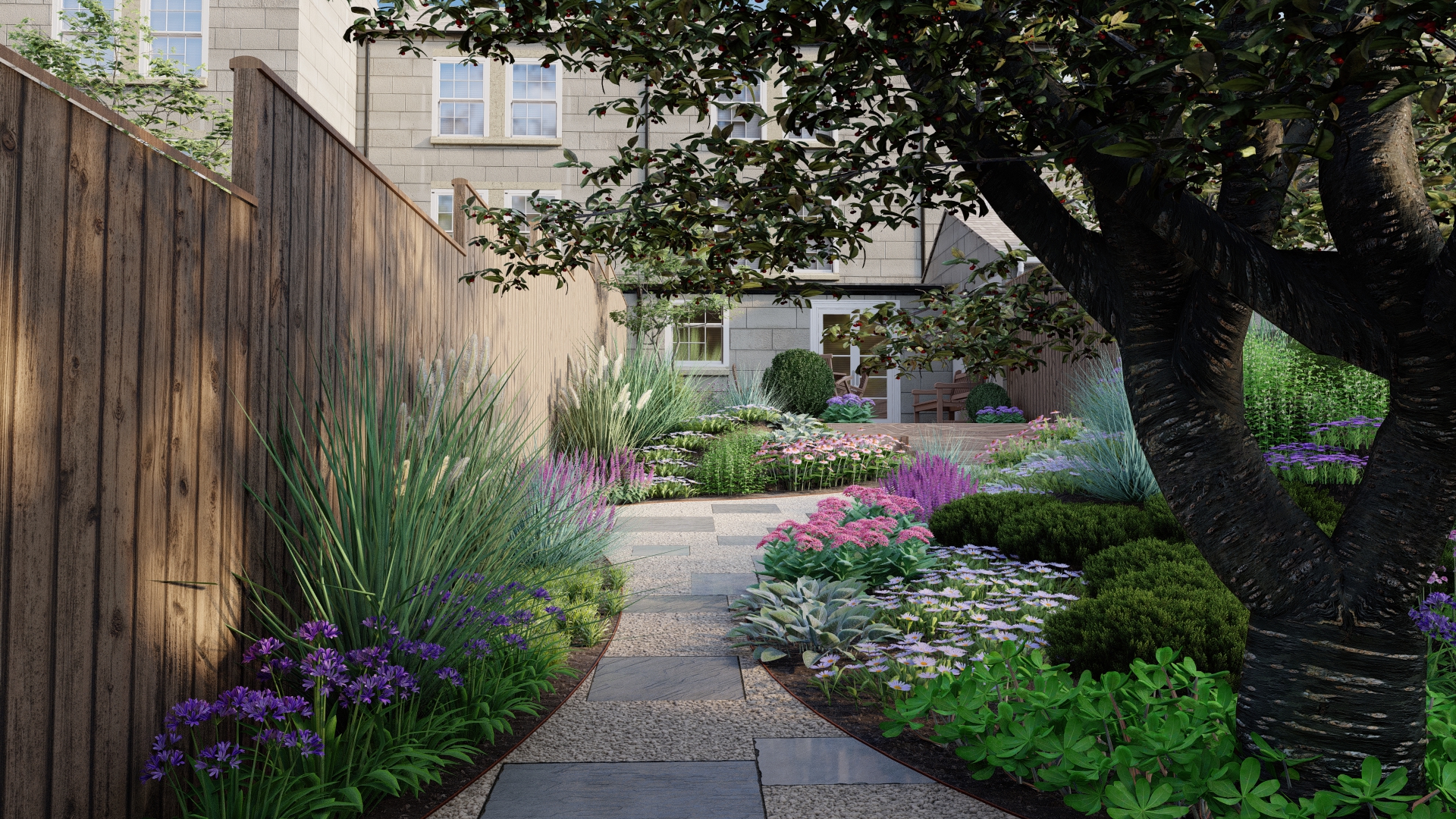 Keeping the aesthetic of the Grade 2 listed Georgian House
The clients' garden of this terraced grade 2 listed Georgian house, featured key elements and a certain aesthetic that they would like to maintain – traditional, yet not too 'cottage garden' in its style.
However, the garden needed to be reinvented into a setup that made better use of the space and provided more interest.
Designer:
Selby Landscapes
Project Cost:
£30,000 – £35,000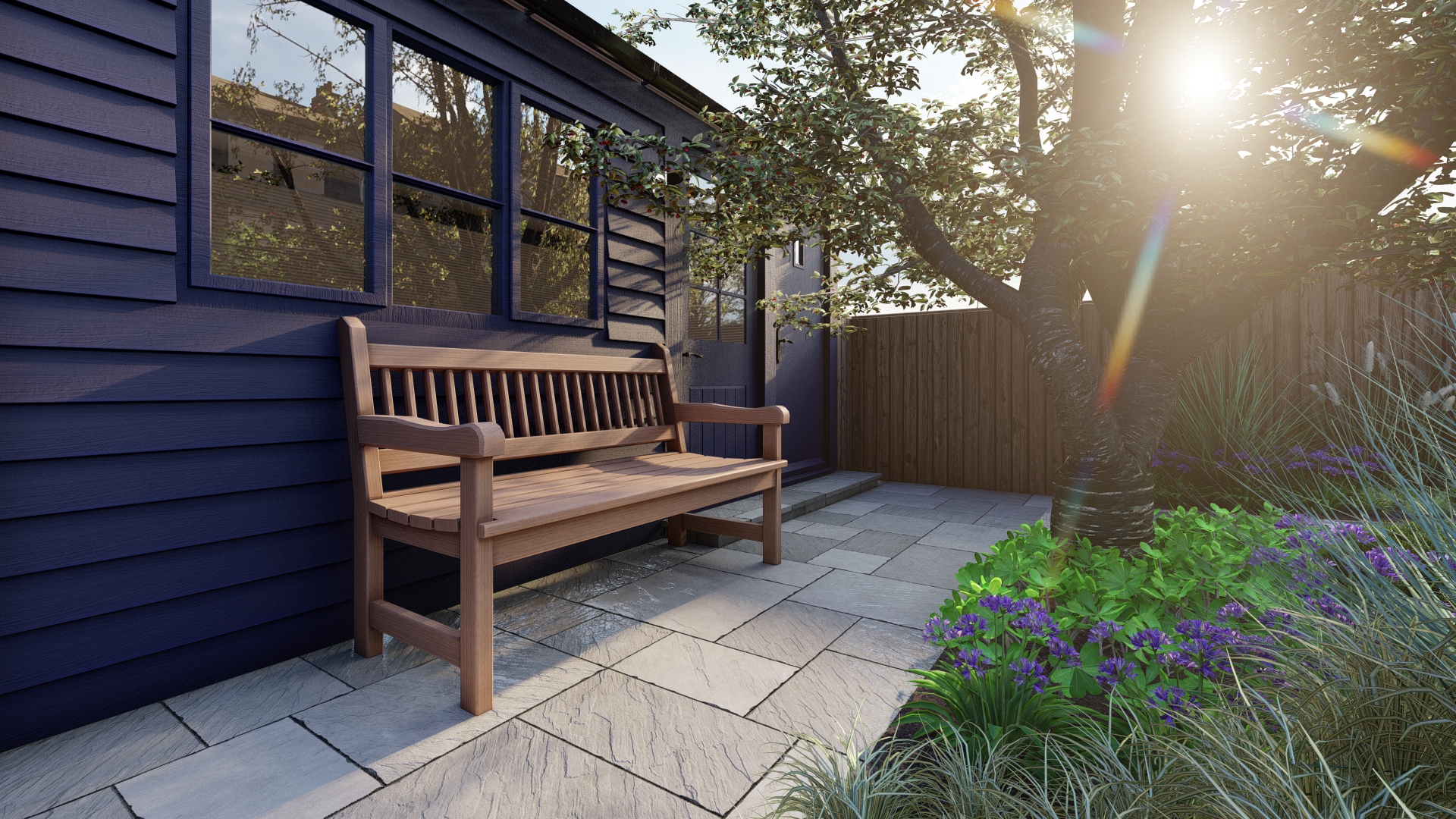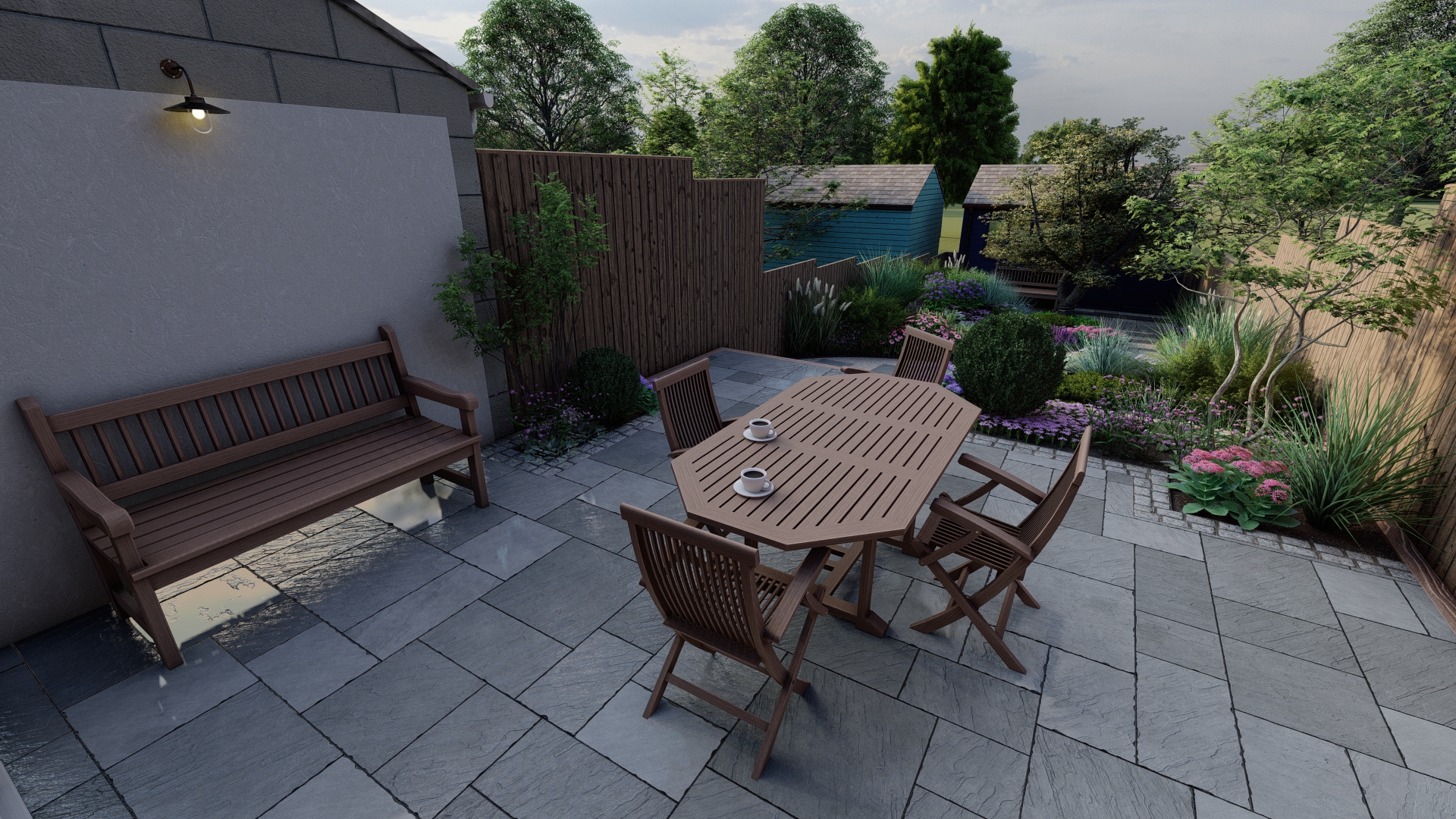 After discussions with the clients, our suggestions for the design included:
Extending the paving area near the house, using materials that fit the chosen style, potentially incorporating 'gaps' within the edges of the paving for planting, softening, and naturalising the space. 
Retaining this patio height level using oak sleepers as a way to incorporate natural wood materials.
Creating new flower bed shapes between this and the pond and pathways, with new steps down. 
Retaining the existing small wildlife pond feature.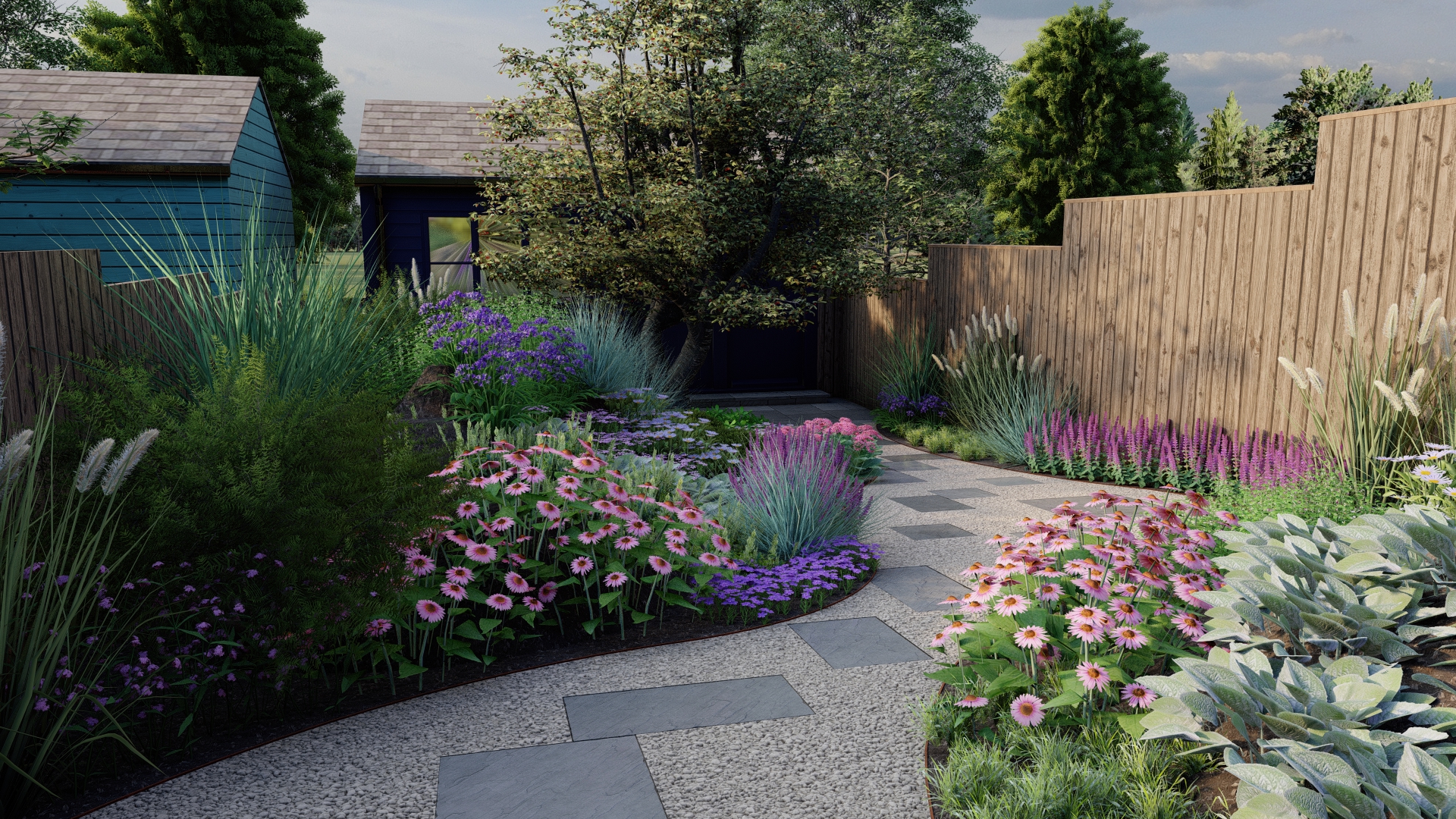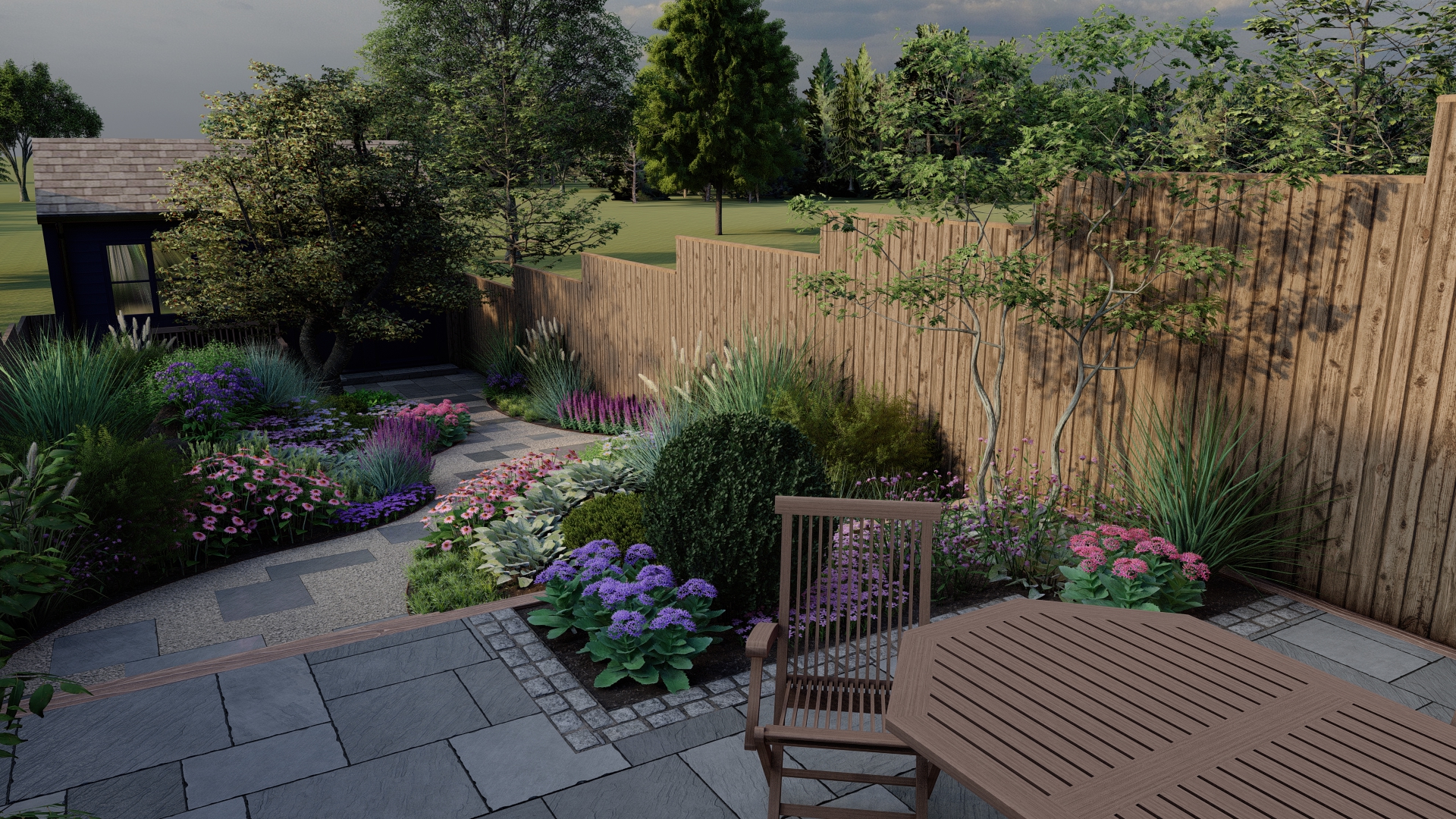 Removing the existing Pennant stone path, and creating a new curved pathway down the garden, stopping by a small 'gin o'clock seating area en route.
Extending the hard landscaping area around the apple tree, potentially using a different material here such as decking.
A planting plan to be textural, overflowing, with interesting foliage and shapes. The contrast of evergreen structural plants mixed with deciduous grasses/perennials, and small amounts of colour.
Lighting throughout the design, highlighting key features and forms, for example, uplighting the apple tree.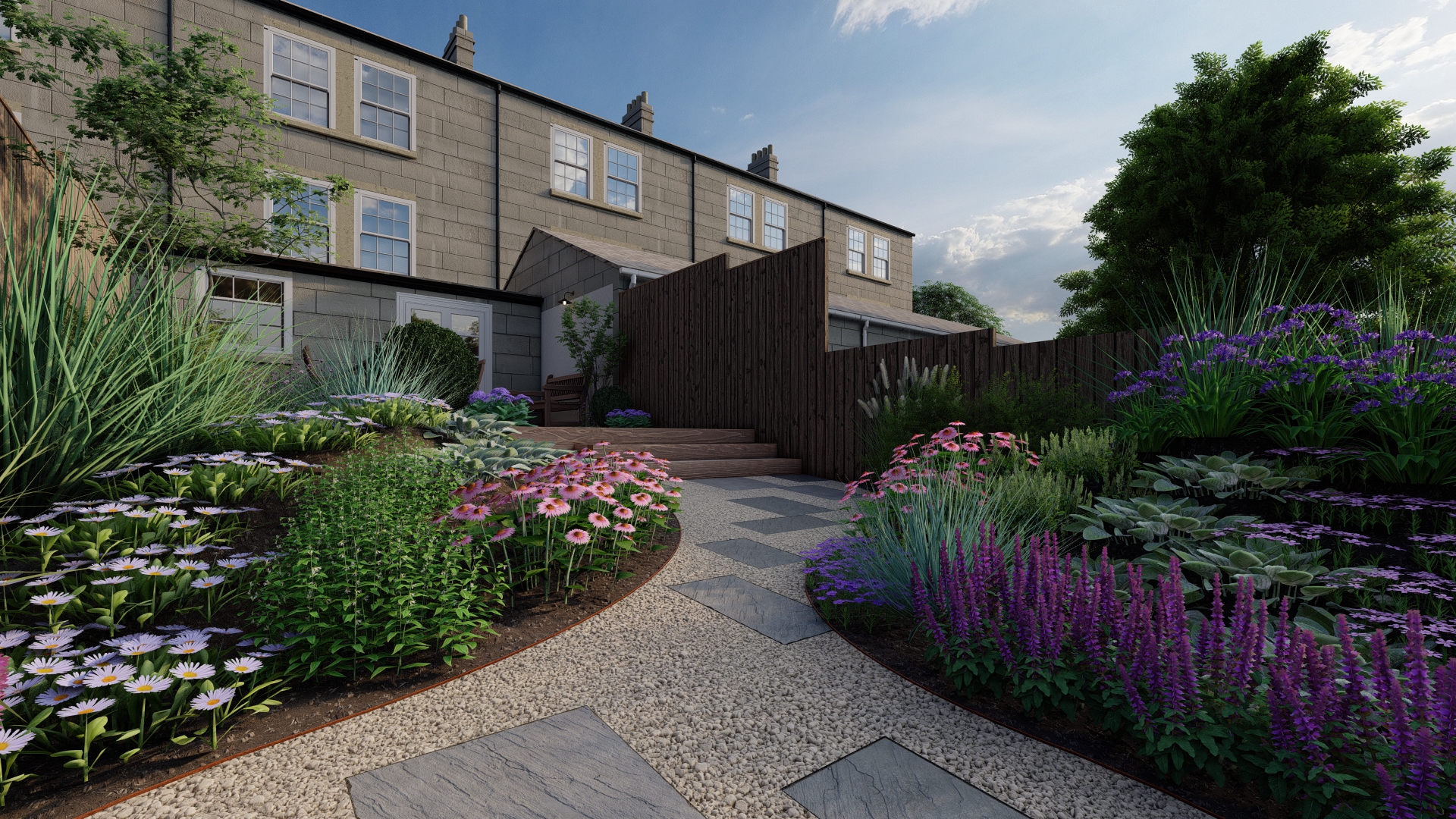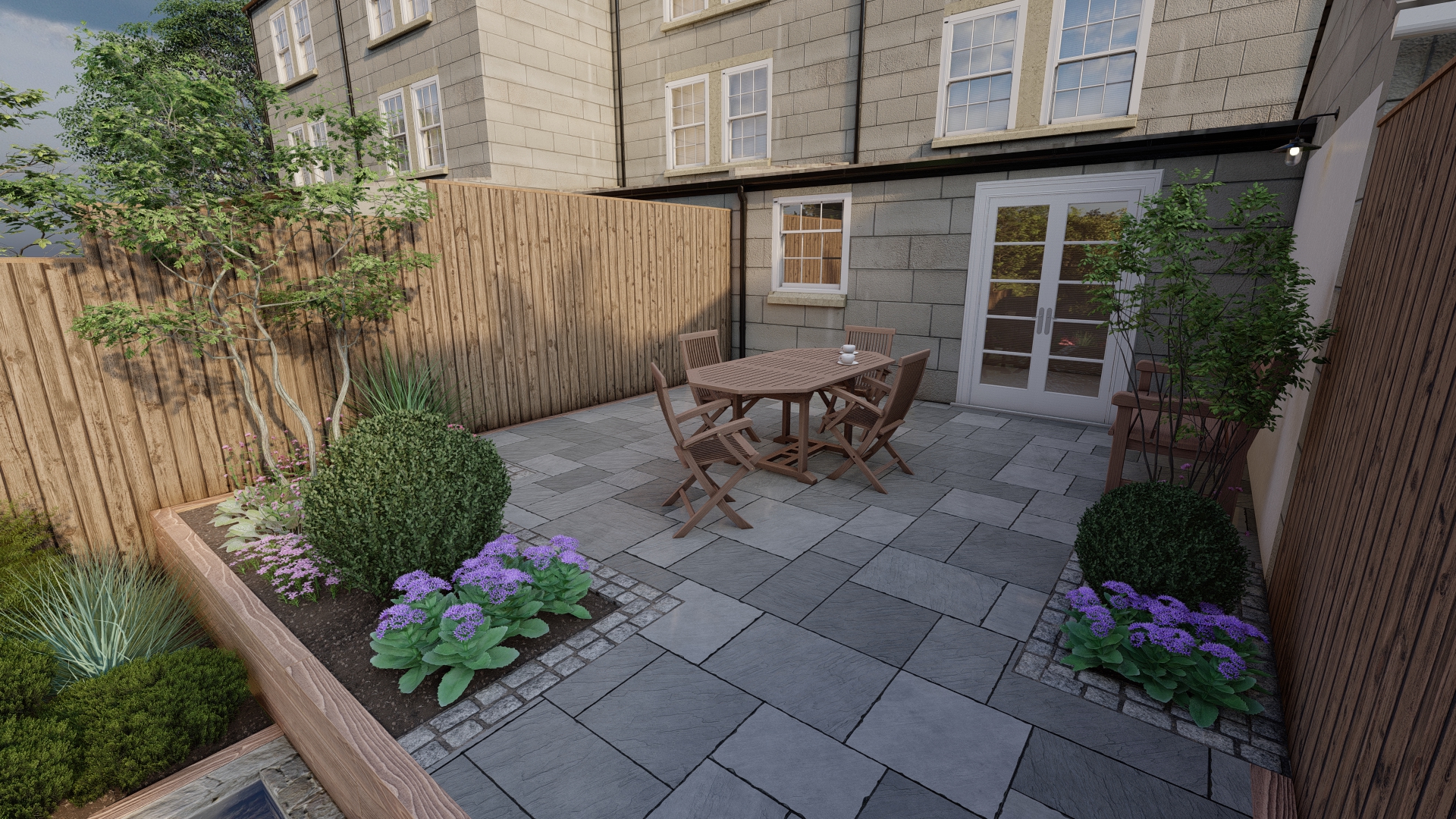 The final design resulted in an interesting dynamic space, utilising a key design element to great effect. Soil banks, or 'berms' were created as a way to add structural and height interest, creating more movement in the design as you travel around the garden pathway, and as a great method for reducing groundwork costs. These are surveyed down the garden from the extended patio area, leading onto the existing central feature tree. 
The materials chosen reflected the goals of the clients for modern quality with a natural feel, using:
Mandalay Buff Limestone and tumbled cobbles from Mandarin Stone

Oak sleepers

Corten steel edging

Cotswold stone hoggin
Plants were chosen based on the initial proposal, featuring evergreen structures and spreading plants, alongside grasses of varying heights, and flowering colours of yellow and white. A fig tree was also chosen for the top patio space, its structure to one day reflect the lower apple tree.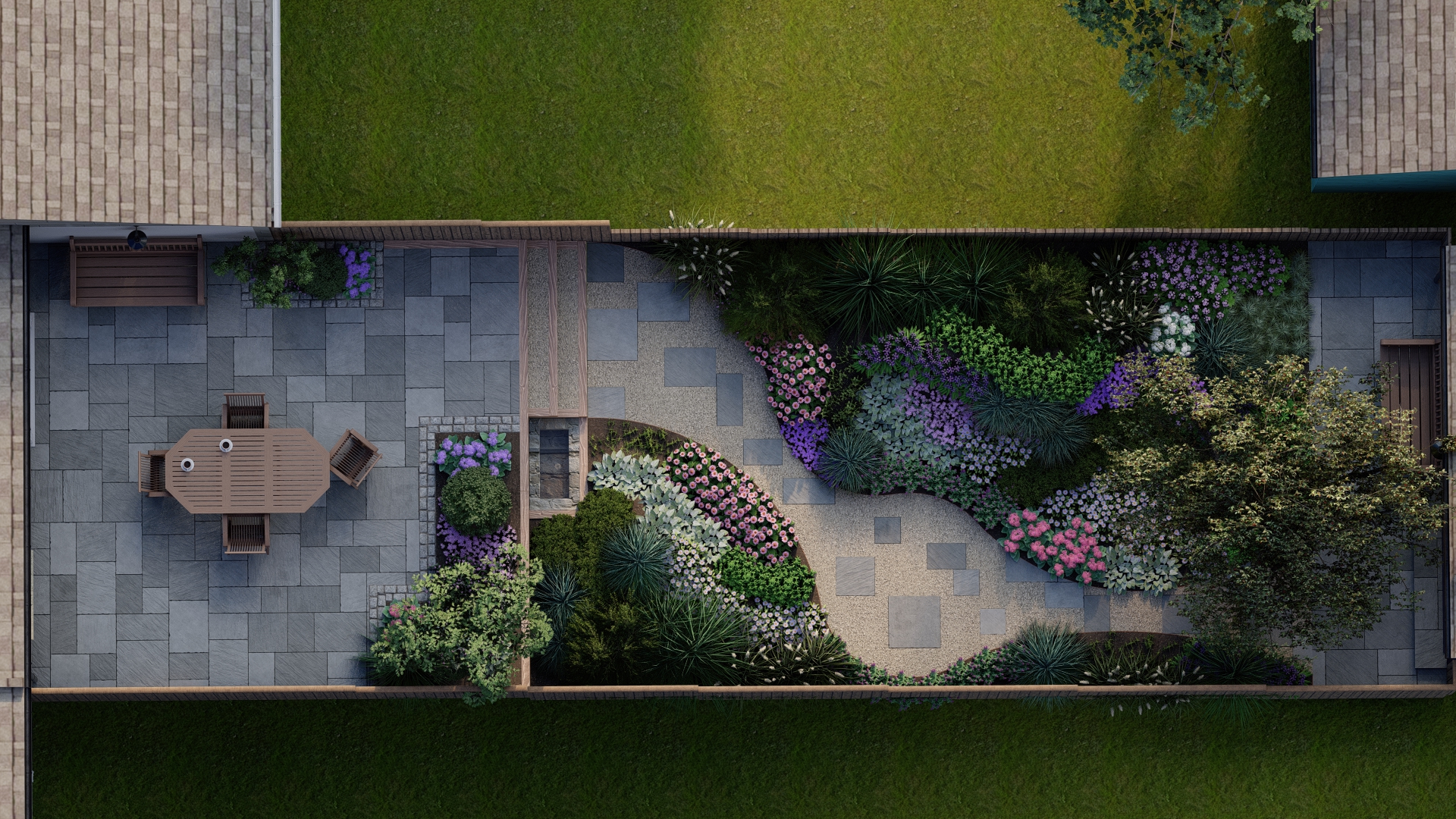 Need more inspiration?

Take a look at other projects we have recently undertaken,

Looking to start a project?
Click the button below to fill out our contact form and we will get back to you.

Get in touch