Transform a classic Bath townhouse garden with stunning landscaping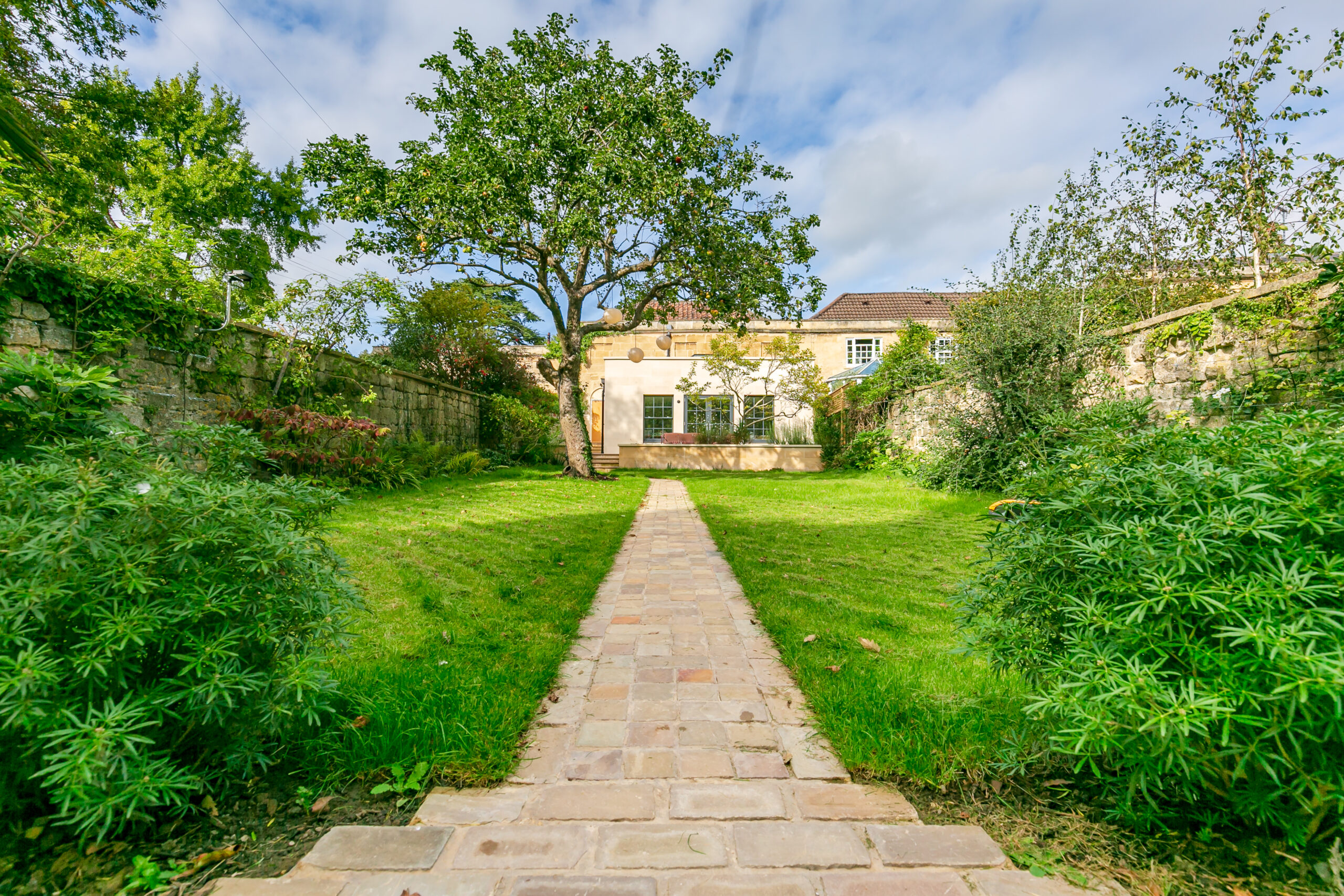 This elegant Bath townhouse garden recently underwent a remarkable transformation as part of an extensive refurbishment project by M&P Carpentry . The garden's makeover included the construction of a charming new orangery at the rear of the coach house, along with the installation of a beautiful terrace, elevating the outdoor space.
The hard landscaping was primarily handled by the skilled builders overseeing the project. 
To bring the garden to life, Selby Landscapes collaborated with local garden designer Lynne Bridge. Together, we created a captivating landscape, featuring a meandering stone set path that winds through lush new lawns, guiding visitors through the garden's beauty.
Project Cost:
£25,000 – £35,000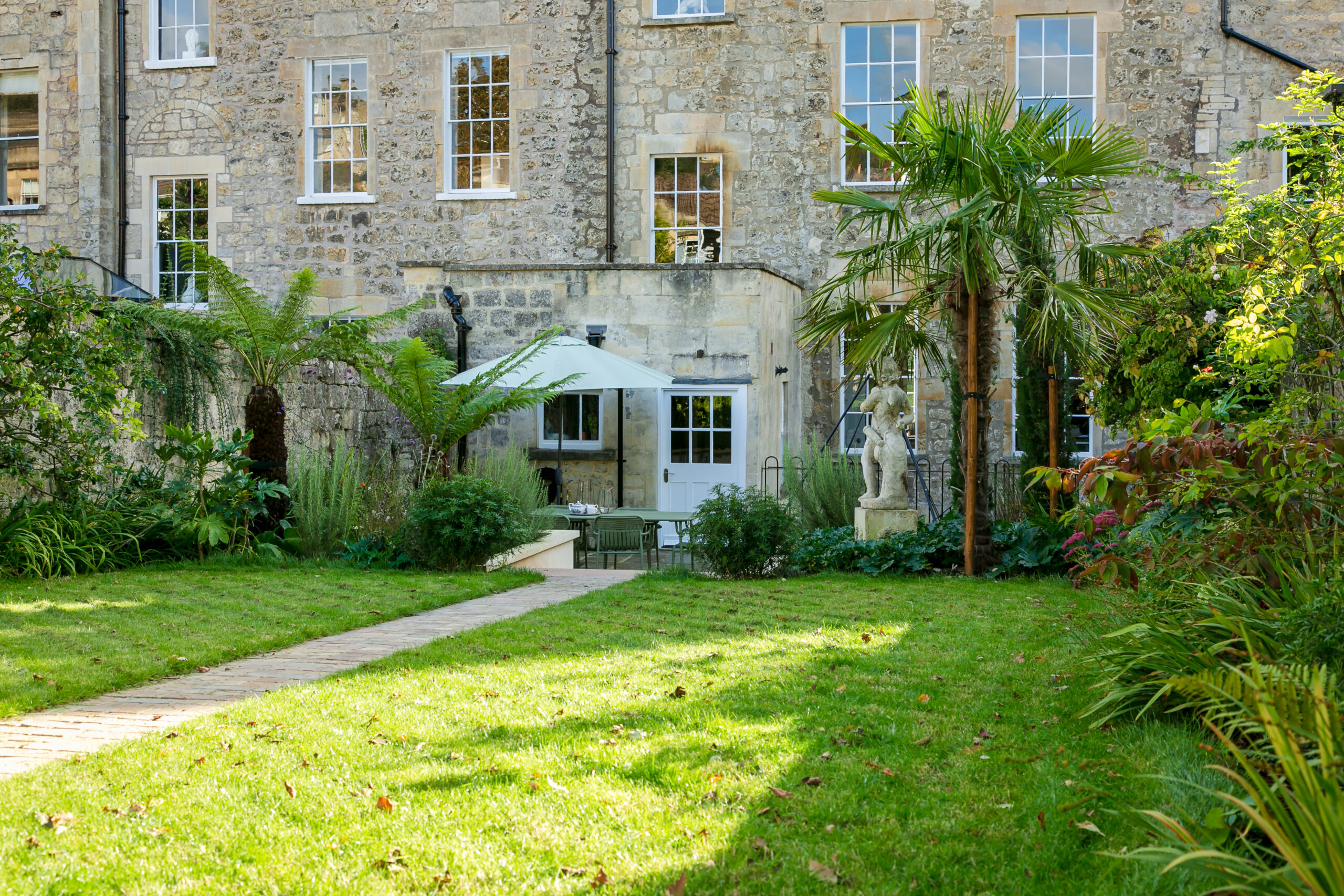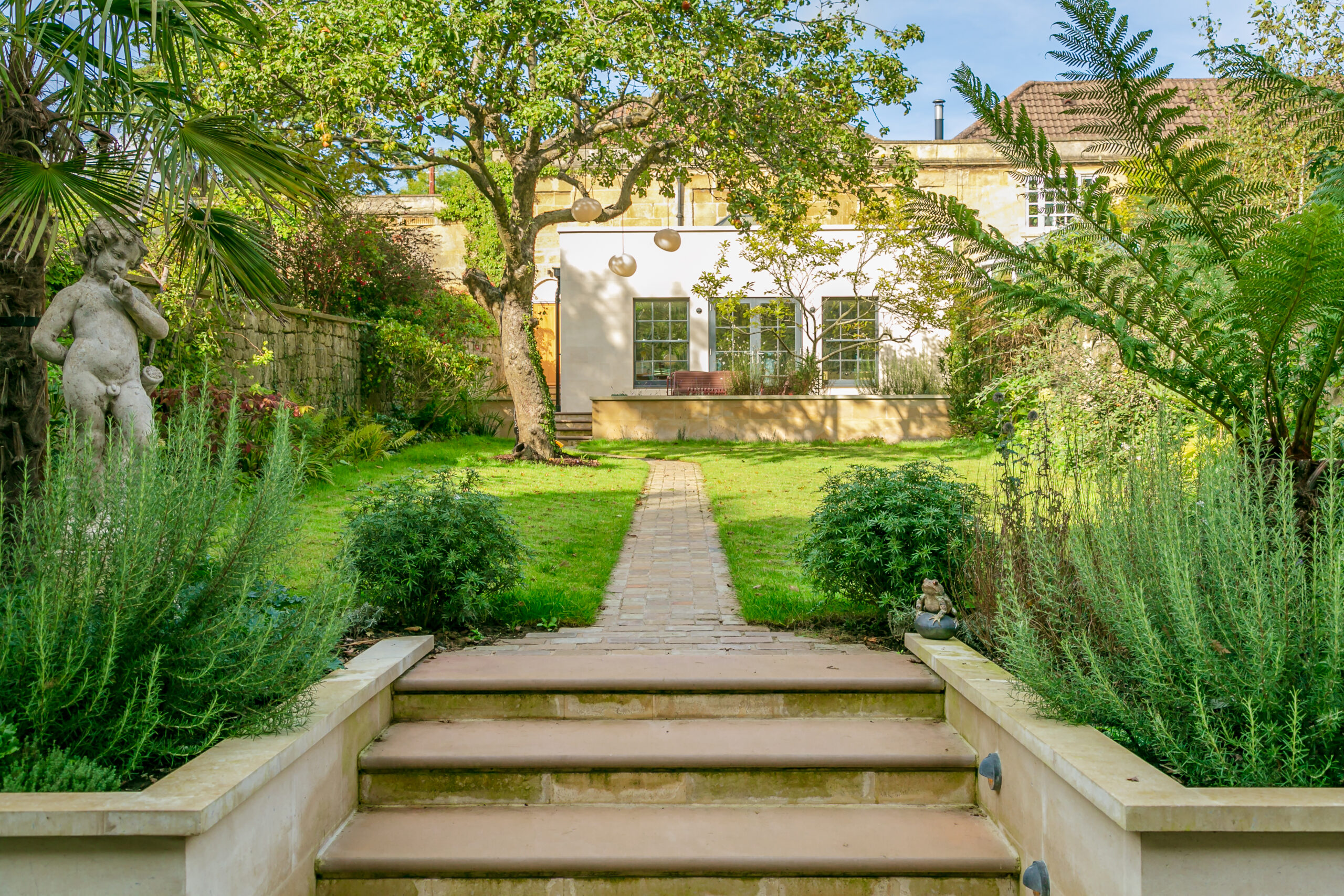 The landscape design introduced a new planting scheme meticulously curated by Lynne Bridge. Featuring majestic tree ferns and winter-hardy palms, this garden exudes a unique tropical allure that beautifully complements its classic Georgian style.
Preserving the garden's heritage, the existing magnolia and apple trees were carefully preserved and pruned to enhance their structure. Additionally, the boundary walls were expertly repaired and repointed using traditional lime mortar, ensuring the garden's authenticity and longevity.
The use of stone from London Stone and fencing from Jacksons Fencing further enhances the garden's timeless appeal. 
If you're a homeowner in Bath, UK, looking to invest in landscaping that combines classic charm with modern elegance, this project is a testament to the transformative power of thoughtful design and skilled craftsmanship. 
Explore how your own garden can be turned into a tranquil place for you to enjoy by connecting with us today.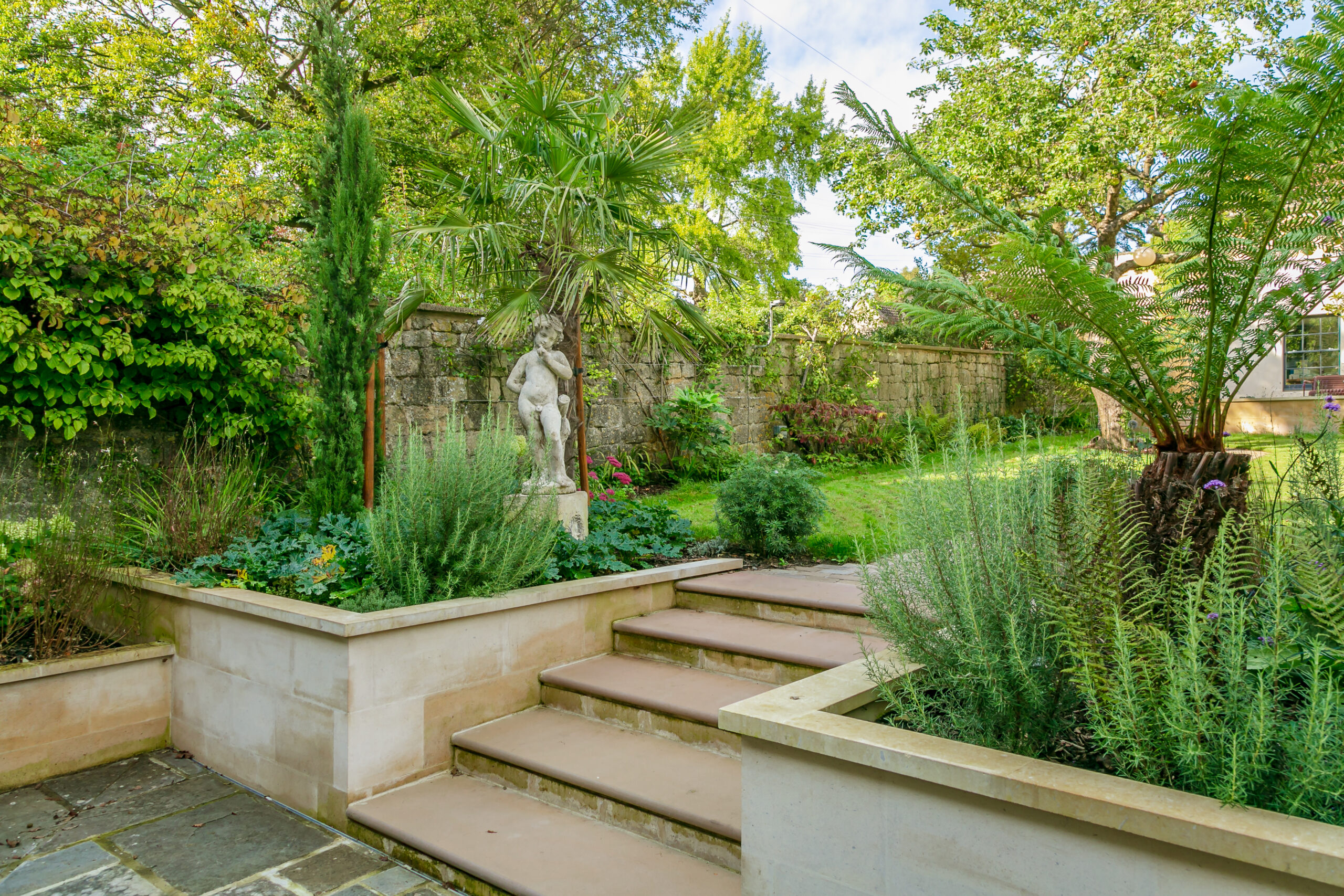 Need more inspiration?

Take a look at other projects we have recently undertaken,

Looking to start a project?
Click the button below to fill out our contact form and we will get back to you.

Get in touch