Large garden design nestled in the beautiful South Gloucestershire surroundings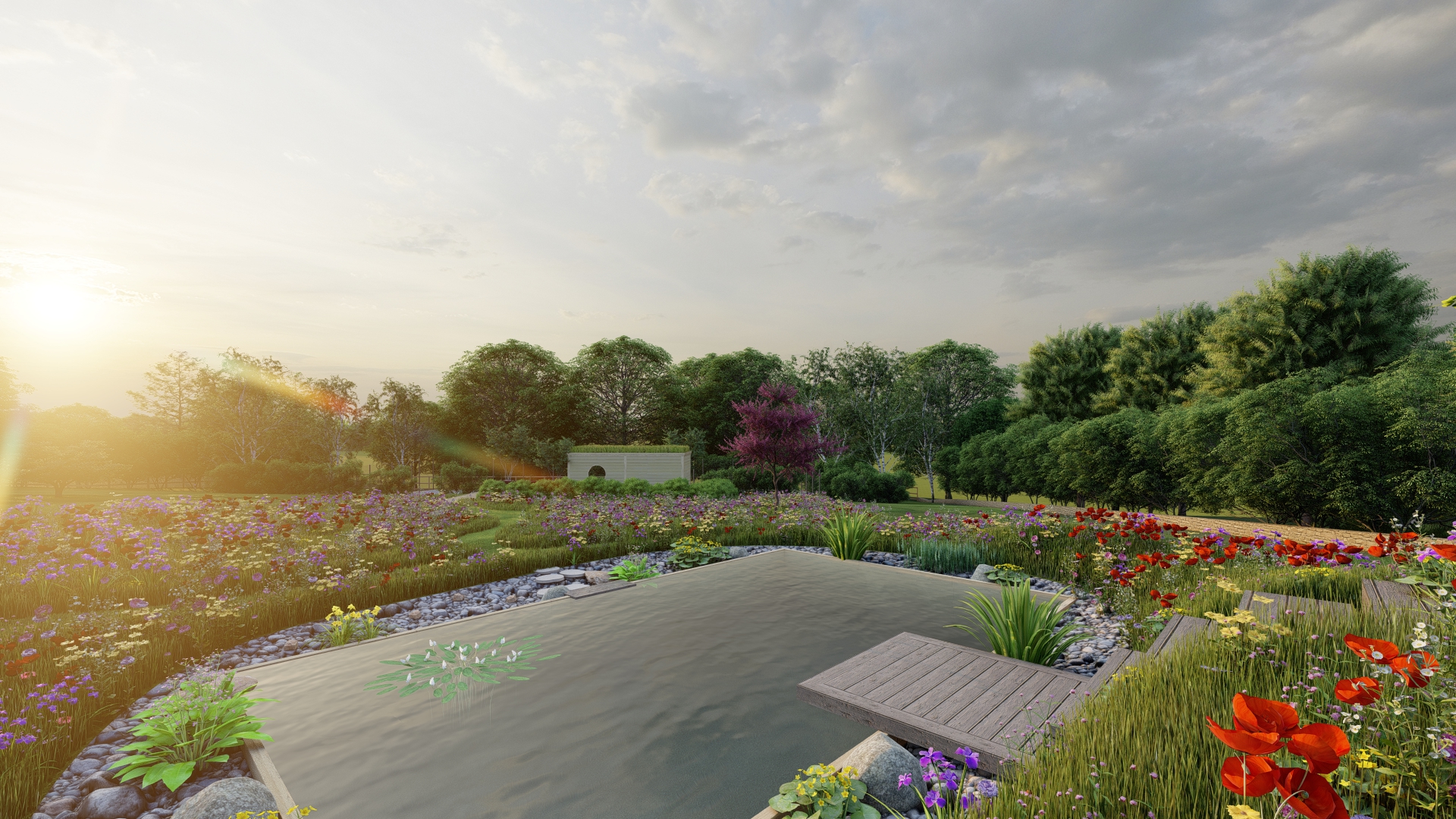 Keeping the natural with contemporary
Our client contacted us to discuss the requirement for an outdoor swimming pool that blends in with their large garden nestled in the beautiful South Gloucestershire surroundings.
Over such a large, blank space it was a challenge to decide upon the final layout. A typical swimming pool would have been too dominant in a space like this so we decided upon a natural swimming pool relying on filtering plants and solar pumps to clean the pool.
Location:
South Gloucestershire
Designer:
Selby Landscapes
Project Cost:
£200,000 – £250,000
Year Built:
Build 2023 subject to planning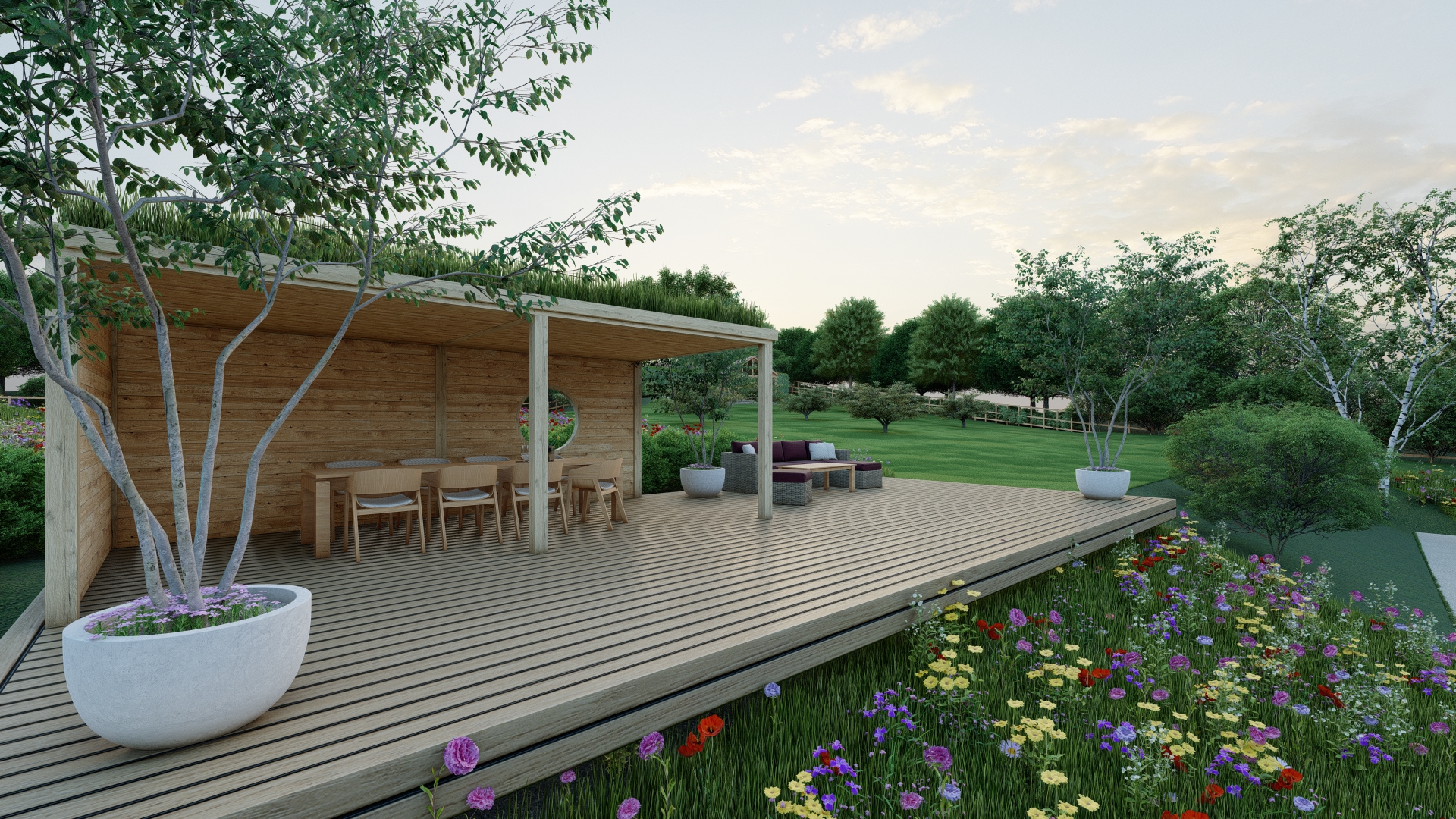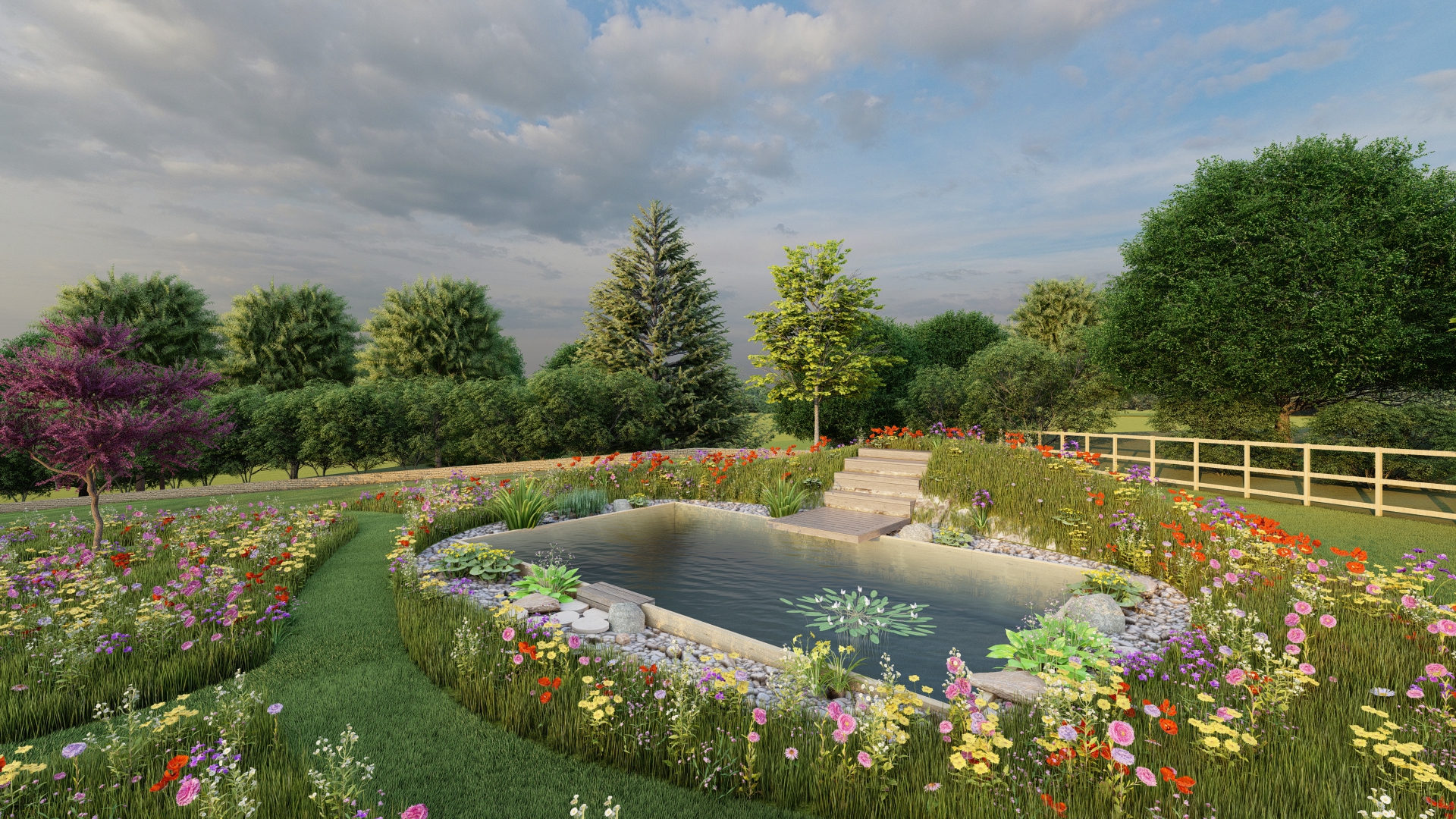 The natural lines of the pool have been designed to blend into a developing small orchard, creating a tranquil and calming space to relax and enjoy the fresh water.
Wildflower meadow blends this whole area together and will really encourage nature in this garden, ensuring the pollination of new and old fruit trees.
A new hardwood deck at the bottom of the garden suggests the perfect place to watch the family play tennis at the weekend while cooking in the bespoke outdoor kitchen. All in the comfort of the substantial green roofed shelter.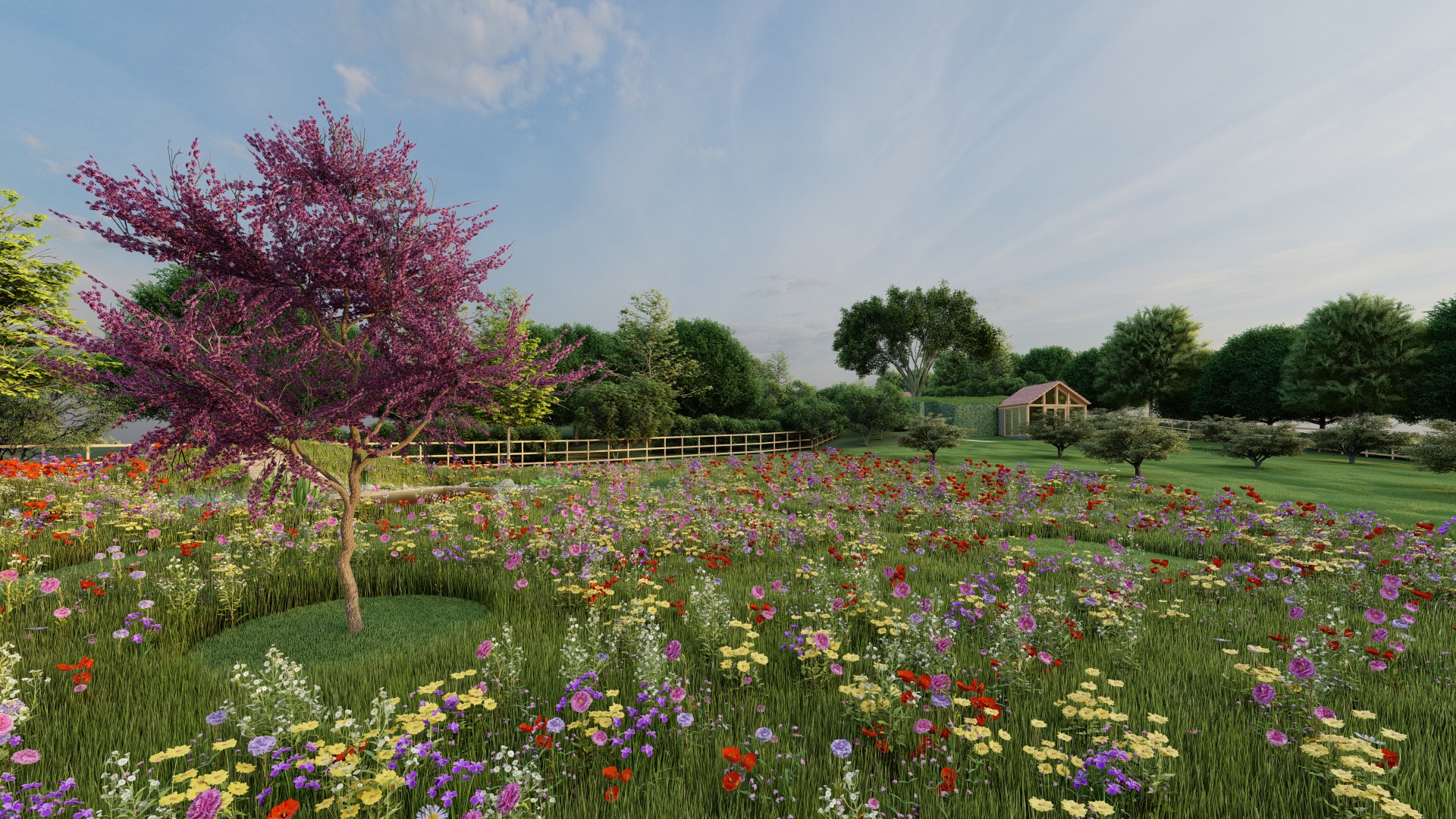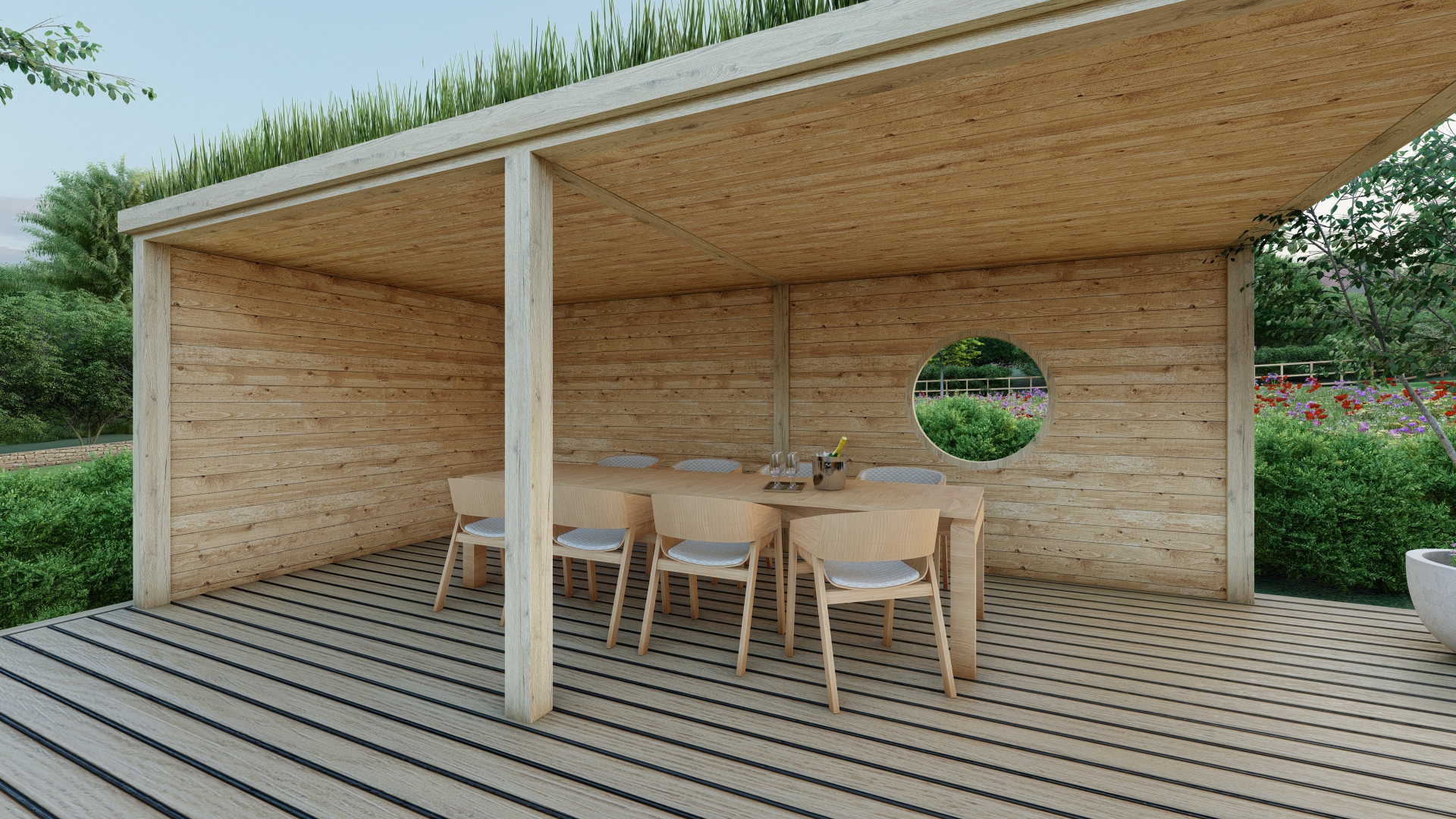 Back up to the top of the garden and we find ourselves in the Wellness area complete with sauna, plunge pool, and outdoor shower. All this is secluded behind an established laurel hedge, giving the perfect private spot to enjoy the best way to start the day.
The kitchen terrace at the front of the house is extended and new locally quarried stone laid to enhance this grade II listed property dating back to the 1500s. Low retaining walls are built with Lias stone. 
A bespoke oak pergola sits in this area as an area to sit beneath with friends on a balmy summer evening. Over time this structure will be laden with fragrant roses and jasmine.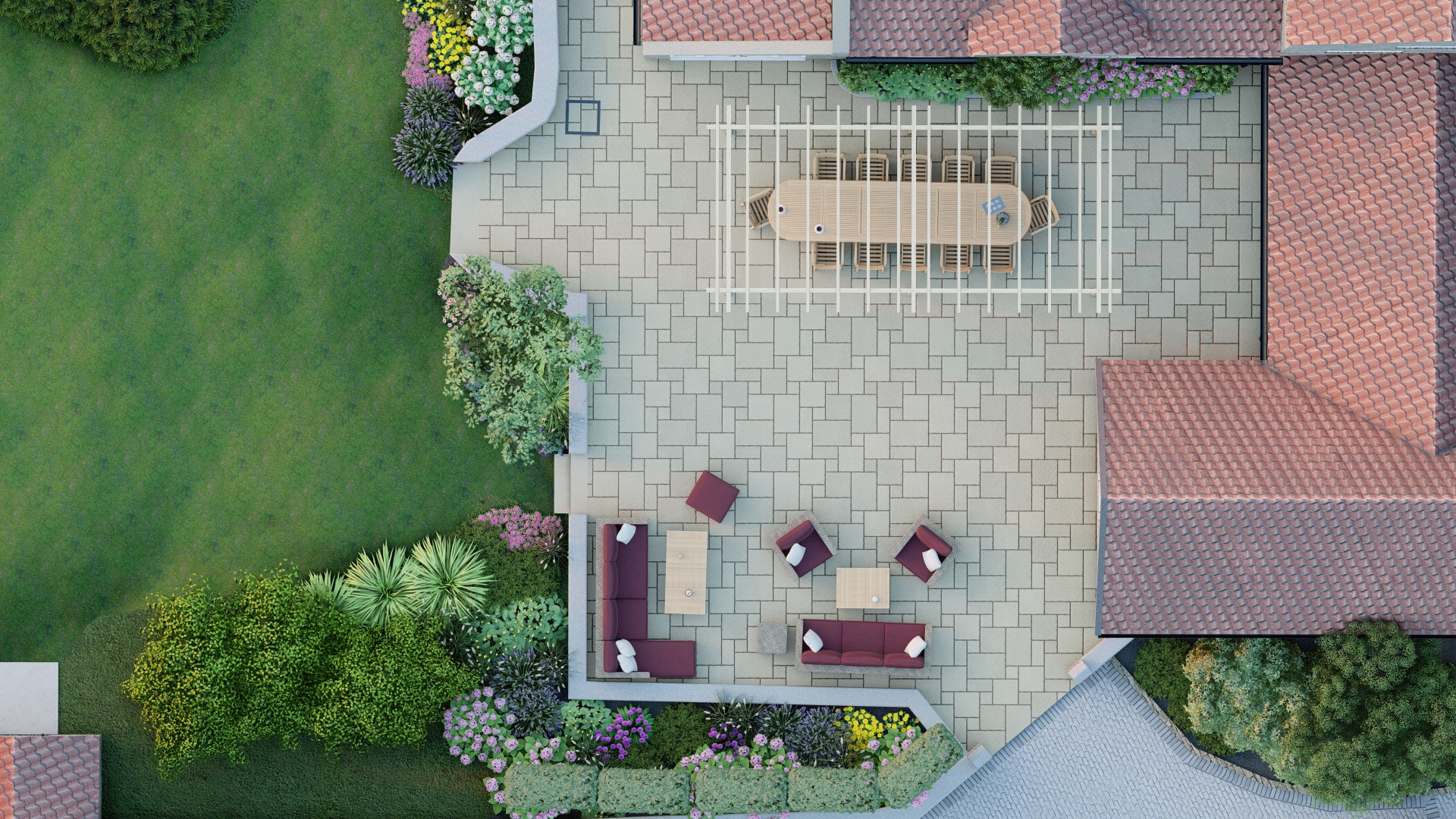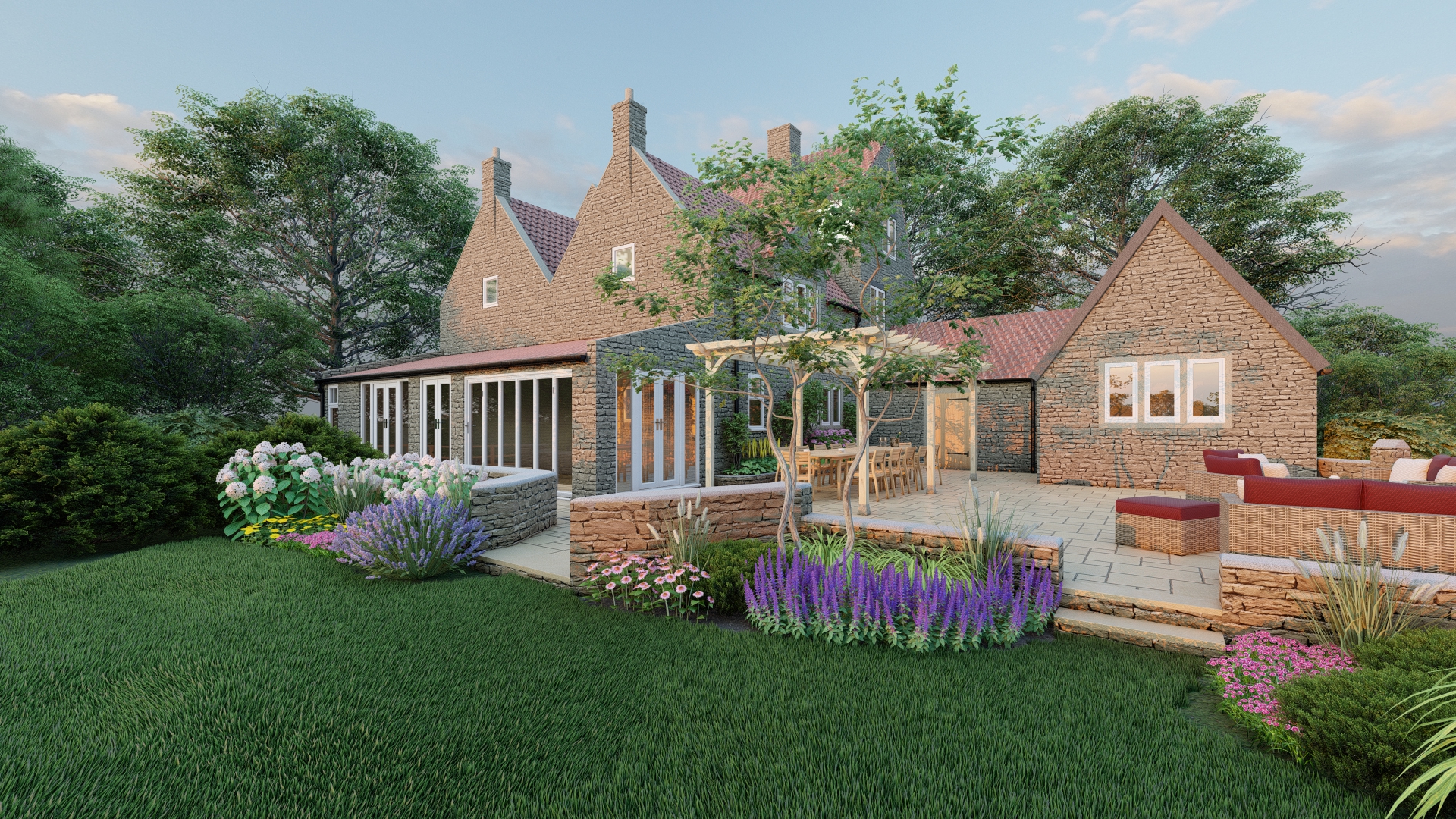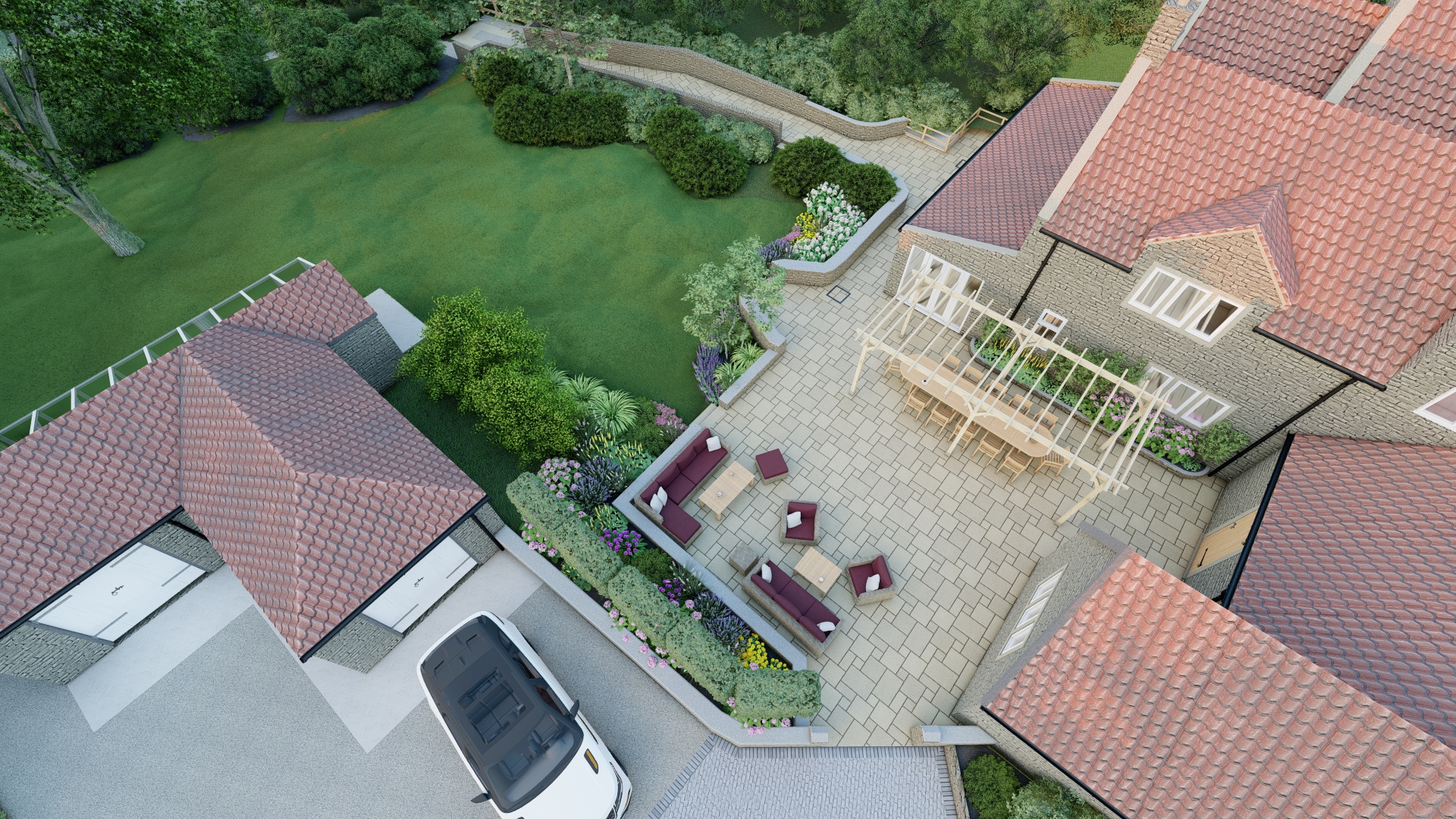 Need more inspiration?

Take a look at other projects we have recently undertaken,

Looking to start a project?
Click the button below to fill out our contact form and we will get back to you.

Get in touch